John Barnes rejects claims Liverpool are feeling Premier League pressure
Last Updated: 05/02/19 2:04pm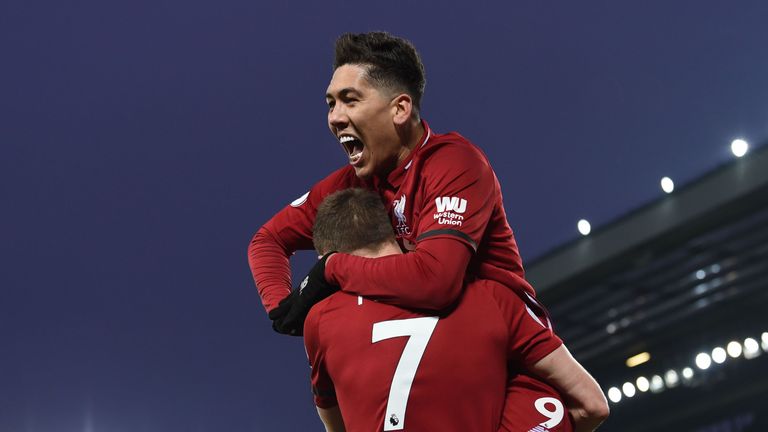 John Barnes says he is not worried about Liverpool's current form despite the team dropping further points in their 1-1 draw with West Ham on Monday Night Football.
The result, which followed another draw against Leicester City, means Liverpool are only three points clear of Manchester City at the top of the Premier League. City can go back top if they beat Everton on Wednesday.
But former Liverpool forward Barnes, who won two First Division titles in 1988 and 1990 during his time at Anfield, says there is no need to panic.
"I don't think Liverpool are feeling the pressure at all," he told Sky Sports News. "They have dropped points but so has everybody else in the Premier League.
"The league is tough, whereby you're going to have ups and downs. Liverpool have lost one game all season and they are three points clear, so they just have to hold their nerve and not bother about outside influences."
Barnes also believes City are the team who should be under most scrutiny, with the upcoming fixtures appearing to favour Liverpool. City face a trip to Everton on Wednesday before hosting Chelsea just four days later, while Liverpool face Bournemouth at Anfield on Saturday.
"The pressure is more on Man City because they are catching up," Barnes said. "There are going to be more missed opportunities for both teams and I think looking at City's round of games coming up they are harder than Liverpool's.
"Liverpool may have stuttered in the last two games but so have Man City, so I can see both teams dropping more points."