Georginio Wijnaldum has challenged Liverpool to deal with the devastation of their Champions League defeat to Barcelona by applying pressure on Manchester City in the title race.
Liverpool's were taught the harshest of lessons at the Nou Camp on Wednesday as Lionel Messi inspired Barca to a 3-0 semi-final first-leg victory, despite the Reds dominating large spells.


"We were really disappointed after the game because we played a good game but lost 3-0," Wijnaldum told Sky Sports News.
"We were really devastated. [But] you always have to regroup, even after winning a game. You have to try and do the things you did well again and change the things that you didn't do well.
"We've had games where we've not played as well this season and won. With a little bit of luck, we'd have scored a few goals that would have made it easier for the return, but it didn't happen.
"That's football and we have to deal with the situation we're in. The most important thing is that we believe."
Jurgen Klopp's side travel to Wijnaldum's former club Newcastle on Saturday evening - live on Sky Sports Premier League - knowing anything other than a win would all-but hand champions City the title.
Victory at St James' Park will see Liverpool return to the top of the Premier League, for 48 hours at least, ahead of Manchester City's clash with Leicester on Monday Night Football.
Asked for his assessment of where Liverpool's trophy hopes stand, Wijnaldum added: "It's really difficult. The only thing we can do is try to win our games and hope that City slip in one of theirs.
"The focus has to be on the games we played because if we drop points it's over. We have to win and hope they slip.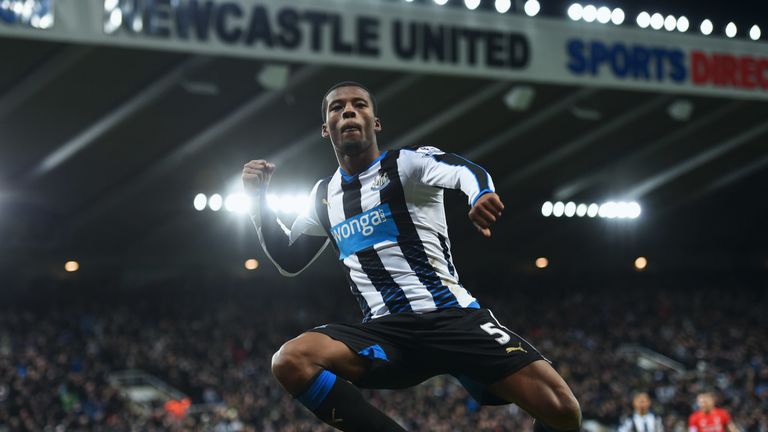 "The next step [for Liverpool] is, of course, to win something, to be even more consistent than the season before.
"If you look at the seasons so far, we've progressed every season, we're better as a team and more consistent year on year.
"If you can grow like that in the end you will achieve something. I hope it will be this season, but if not this season then the seasons after."
Wijnaldum's respect for Firmino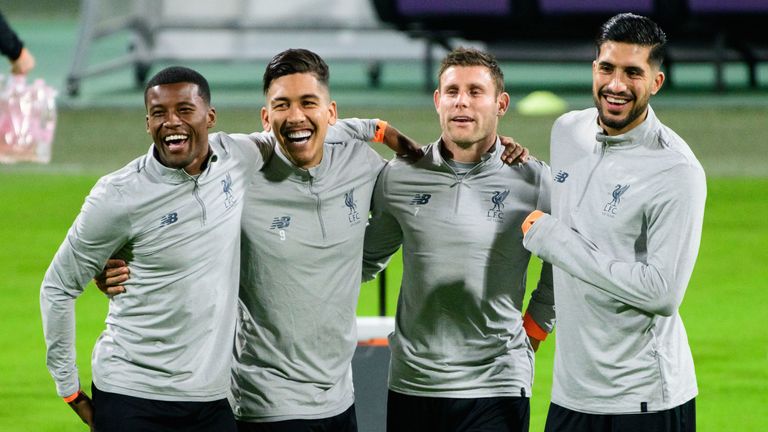 There were few positives from a Liverpool perspective after Wednesday's chastening Champions League defeat, but Wijnaldum discovered a new-found respect for the role Roberto Firmino plays.
With Firmino deemed fit enough only to start on the bench, Wijnaldum was deployed in the Brazilian's attacking position alongside Sadio Mane and Mohamed Salah, a tough assignment on one of Europe's biggest pitches against one of Europe's best defences.
"After the game I had way more respect for Roberto Firmino," Wijnaldum added. "I already had it for the way he played as a striker but now I have even more having been in that position.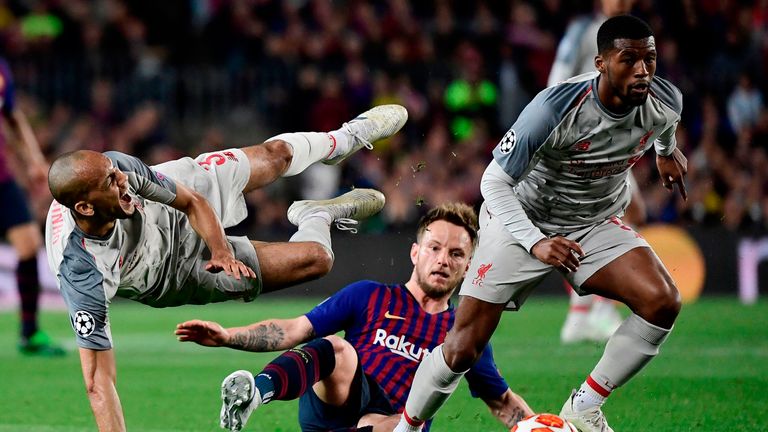 "I know how hard it is to play well as a number nine for Liverpool, especially if you do it the way he does it and the way we want to play. It's really hard.
"I spoke with him after the game and told him how much respect I had for him playing as a striker for the whole season, because it's so tough."
Sky Sports' Premier League games this weekend
Bournemouth vs Tottenham: Live on Sky Sports Premier League and Sky Sports Main Event, Saturday from 12pm; Kick-off 12.30pm
Newcastle vs Liverpool: Live on Sky Sports Premier League from 7pm and Main Event, Saturday from 7.30pm; Kick-off 7.45pm
Huddersfield vs Man Utd: Live on Sky Sports Premier League from 1pm and Main Event, Sunday from 1.30pm; Kick-off 12.30pm.
Arsenal vs Brighton: Live on Sky Sports Premier League and Sky Sports Main Event, Sunday from 4.15pm; Kick-off 4.30pm.
Man City vs Leicester: Live on Sky Sports Premier League and Main Event, Monday from 7pm; Kick-off 8pm.