Tickets for the Champions League final between Liverpool and Tottenham are being touted online for up to more than £40,000.
Liverpool and Tottenham fans will share 33,226 tickets for the final taking place in Atletico Madrid's Wanda Metropolitano Stadium with a capacity of 68,000.
But fans without a ticket through UEFA's official ballot who are turning to third party websites for tickets will find themselves faced with prices of thousands of pounds.
Liverpool and Tottenham fans said face-value tickets at more than £500 were "exorbitant" in a joint statement last week, and some tickets for the final have appeared for resale on StubHub for more than £40,000.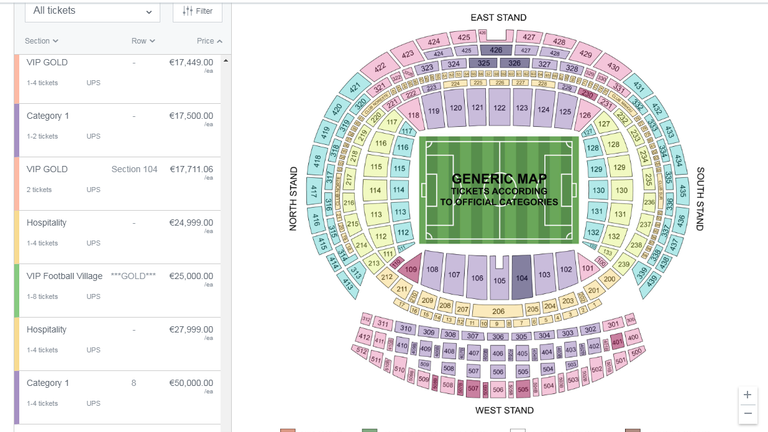 The cheapest ticket on StubHub starts at £3,455, while several independent tout websites are selling tickets for similar prices and fans have been told to ensure they buy from trustworthy sources and to be cautious of being scammed.
"With football fans on the lookout for tickets to witness a piece of history, scammers are waiting on the sidelines, ready to take advantage. Fans should look out for warning signs and be aware of the risks when purchasing tickets, especially through a third-party site or social media," said Ross Martin, head of digital safety at Barclays bank.
UEFA's stance on third party ticketing website is: "Third party ticketing websites and secondary ticketing platforms are not authorised by UEFA to sell tickets for the UEFA Champions League Final 2019.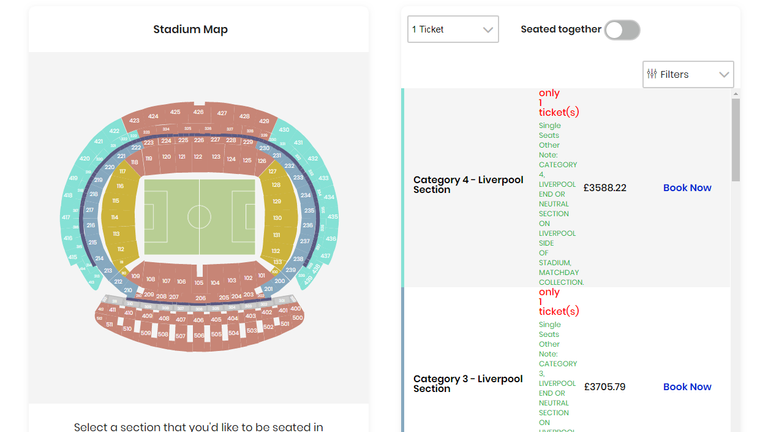 "Any tickets purchased from such sites will be invalid in accordance with UEFA's ticketing terms and conditions and will not gain entry to the stadium. UEFA therefore strongly discourages fans from buying tickets from any such websites."