Whelan hits back
Wigan chairman Dave Whelan has defended his actions after being compared to a comedian by Liverpool.
Last Updated: 06/06/12 9:48am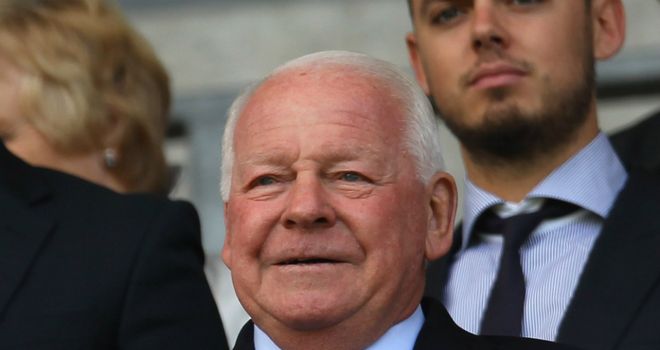 Wigan chairman Dave Whelan has defended his actions in what was described by Liverpool as a comedy 'sideshow' in the Anfield club's search for a new manager.
Liverpool have appointed former Swansea boss Brendan Rodgers, but they also held talks with Wigan's Roberto Martinez.
Whelan regularly appeared on Sky Sports News and in other media throughout the process and claimed Martinez was made an offer by Liverpool.
The Merseysiders have denied this, insisting Rodgers was always their first choice, and managing director Ian Ayre has compared Whelan to a comedian.
Super lad
Ayre's words have been taken as a reflection of Liverpool's anger at the behaviour of Whelan, but the Wigan man claims his words were not correctly understood.
"I cannot help it if some people misinterpreted what I said, which was that Liverpool wanted our manager - which they did as they asked permission to speak with him, and talked to him on a number of occasions," he told ESPN.
"My response (to Ayre's criticism) is a simple one - I wish Liverpool all the very best with their new manager.
"They have appointed a super lad for the job, a very good manager, and I am very happy for them.
"We've kept Roberto Martinez, so I wish them luck for next season."