Transfer news: Borussia Dortmund have bid for Henrikh Mkhitaryan
Borussia Dortmund have made a €23 million (£19.5m) bid for reported Liverpool target Henrikh Mkhitaryan.
Last Updated: 27/06/13 11:28am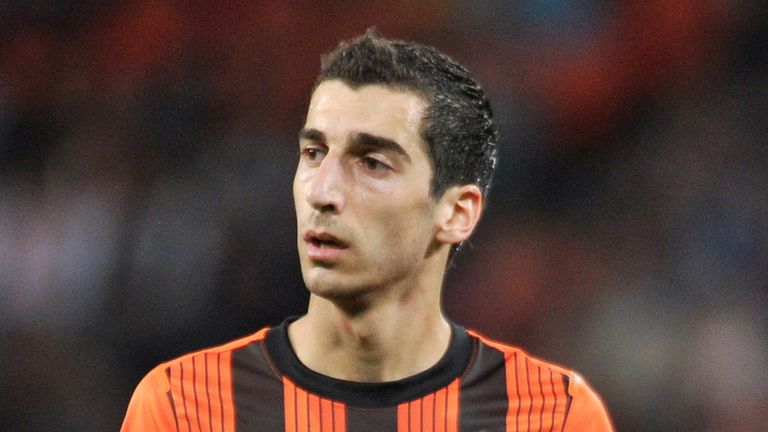 Shakhtar Donetsk CEO Sergei Palkin confirmed the Bundesliga side's offer for the 24-year-old midfielder, but insists it falls way short of the club's own valuation.
Instead, the Ukrainian outfit want one instalment of €30m (£25m) for the player, who has gone AWOL after not showing up with the rest of the Shakhtar squad for pre-season training.
His impending departure could have been helped by Shakhtar's acquisition of Brazilian Fred from SC International for €15m (£12.5m), announced by the club on Wednesday.
Palkin told Futbol: "I don't know where Mkhitaryan is now, solely his agent knows this.
Official position
"Borussia offered €23m (£19.5m) for the midfielder. I contacted Mkhitaryan's agent yesterday. I wrote to him about the official position of the club.
"We are prepared to sell Mkhitaryan for €30m (£25m), this offer stands for the next 10 days. If Mkhitaryan wishes to leave, they have to pay this amount for him.
"€30m, one installment. If there is a club that can pay that amount, we are ready to make a deal."
While Liverpool have been linked with Mkhitaryan as Brendan Rodgers seeks to overhaul his squad, Palkin claims there has been no approach from the Reds as yet.