Transfer news: Luis Suarez says ambition driving Liverpool exit plans
Luis Suarez says he will consider all offers to leave Liverpool as he wants to compete at the highest possible level.
Last Updated: 14/07/13 5:26pm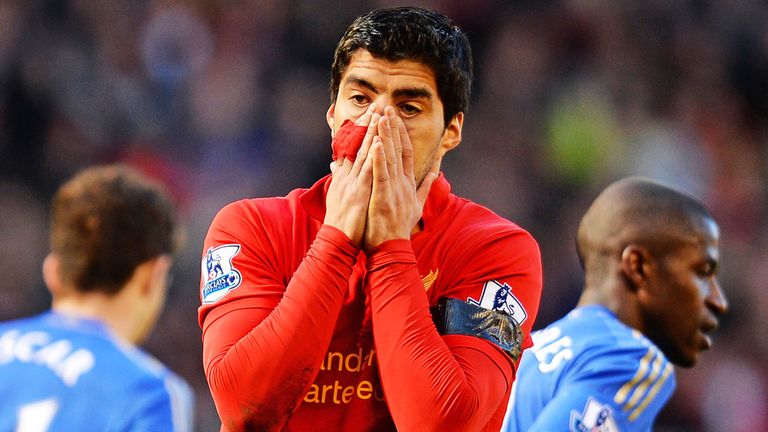 The Uruguay international has expressed a desire to leave Anfield after becoming disillusioned with life in England.
He has been linked with Arsenal and Chelsea, but Spanish giants Real Madrid are considered to the frontrunners in the race for his signature.
Liverpool are reluctant to let the unsettled striker leave, with boss Brendan Rodgers in 'constant communication' with the South American, but Suarez has reiterated that he will push for a move if he can further his career elsewhere.
He said: "If I receive an important offer to progress my career, I will study it. Some clubs have asked about me but I hand questions over to my agent. I am no stranger to rumours.
"I always want to improve. That's why I left Ajax for Liverpool.
"But this club needs to fight to enter the Champions League and, when it doesn't happen, it damages the morale of any player. So I've suffered.
"It is hard to view the Premier League every week with never a chance of winning it.
"On top of that, the English media do not understand me. The controversies with (Patrice) Evra and (Branislav) Ivanovic were decisive. There are always extra questions when people analyse me.
"After the Evra incident, it was very difficult to convince people about the 'real' Luis Suarez. Things had improved but then the incident involving Ivanovic was another blow.
"Had that not happened, perhaps I would have been regarded as the best Premier League player last season."