Liverpool manager Brendan Rodgers plays down Premier League title challenge
Brendan Rodgers is not getting carried away with Liverpool's excellent start to the season of 10 points from four games
Last Updated: 21/09/13 7:52pm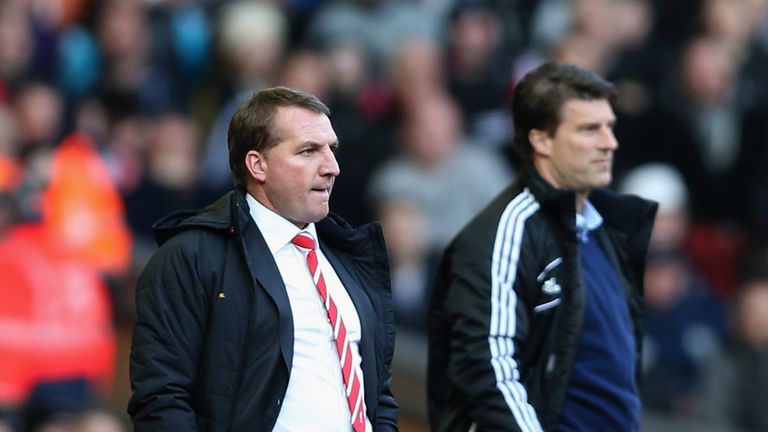 With four games played, the Reds are one point clear of north London duo Arsenal and Tottenham but, with 34 matches remaining, Rodgers is not looking too far ahead.
Liverpool last won the League Championship in 1990 and Rodgers insists: "I haven't even considered a title challenge. The only focus is the next game.
"We'll assess it after 10 games, see where we sit then, and then again at the halfway point when we'll probably have a more realistic idea of where we can be.
"At this moment, we've played four - won three and drawn one - and we're in a good moment.
"There's a lot more to come. We've made a good start. People will talk that it is early stages, as will I, but these are hurdles you have to get over.
"We're on 10 points already and at the end of last season we finished on 61 points and we talked about those extra 10 points that might have taken us into the Champions League - at this early stage we've got them.
"I believe the team has still got a lot of improvements to make because of the nature of what I've seen in the games and the potential we have in the players.
"We've got to sustain that but I'm really happy that in these early stages we've shown at least potential - potential that can grow even more."