Steven Gerrard: Liverpool striker Luis Suarez is currently the world's best player
Steven Gerrard has told Sky Sports News Liverpool have "the best player in the world" in Luis Suarez.
Last Updated: 24/12/13 1:01pm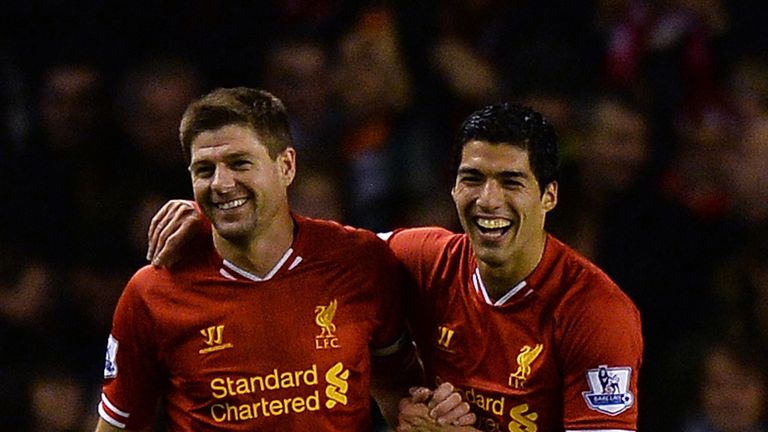 Anfield bosses fought tooth and nail to prevent Suarez joining Arsenal in the summer, and their stubbornness has been handsomely rewarded this season.
The striker missed five league games as he completed a ban for biting Chelsea's Branislav Ivanovic, but his 19 goals in 12 matches since returning are the main reason why Liverpool go into Christmas top of the table.
In an interview to be broadcast in full on Christmas Day, Gerrard said: "On current form he's the best player in the world.
"Lionel Messi's out injured and Cristiano Ronaldo's had a bit of an injury of late. Luis is the best player in the world right now.
"He's certainly the best striker out there, he's proving that with his minutes to goals ratio."
Watch our exclusive Steven Gerrard interview on Christmas Day on Sky Sports News