Premier League: Liverpool full-back Aly Cissokho ignoring critics as he waits on future
Aly Cissokho has shrugged off criticism as he waits to find out if he has a future at Liverpool beyond the summer.
By Patrick Haond
Last Updated: 18/02/14 3:02pm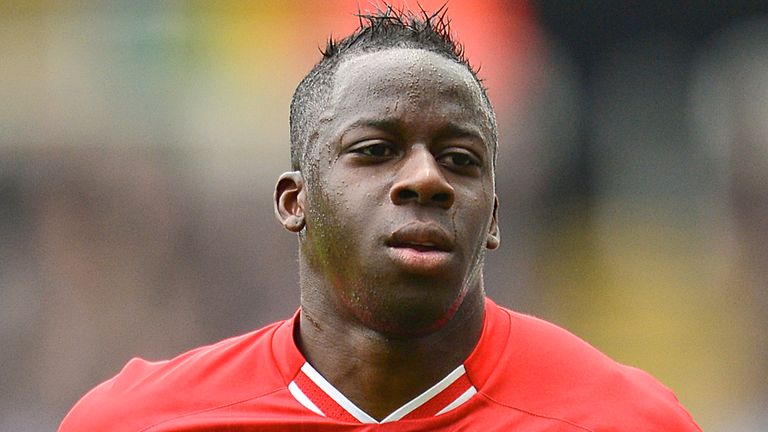 Cissokho joined Liverpool on a season-long loan deal from Valencia last summer, but made the worst possible start to his Anfield career as he suffered a nasty ankle injury in the Capital One Cup game against Notts County.
A spell on the sidelines meant that it took longer for the 26-year-old to adjust to English football, and he is aware that some people continue to doubt his ability.
However, the France left-back does not pay attention to such matters and insists he is as determined as ever to play a key role for the team.
He told L'Equipe: "In my first match against Notts County, after five minutes, my ankle turned. It was a big ankle sprain.
"The most important injury in my whole career so far and at the worst moment. A piece of cartilage moved. I had to undergo surgery in London.
"It was a very difficult moment. I was afraid. Surgery delayed my adaptation.
"Critics? I am used to not winning unanimous support. I let people have their own opinion and I give my best."
Cissokho has always been aware of Liverpool's history and feels a great sense of pride at playing for such a club.
He explained: "You'll Never Walk Alone? That hymn impressed me when I was a kid. It is beautiful, extraordinary. The first time I could hear it with the red shirt on my back, I felt a lot of emotions.
"I thought about how far I have come, all those years when I worked hard to achieve my dream."
Cissokho has previously made it clear that he would welcome the chance to stay at Liverpool on a permanent deal, but he accepts that it will be the two clubs who decide his long-term future.
He told Canal+: "Valencia is also a great club, but there are a lot of economic problems in Spain.
"I have given my very best for Liverpool and we will see at the end of the season what both clubs will decide.
"If I have to leave Liverpool, I will leave. I am doing a nice job and that is the most important."