Brendan Rodgers knew Swansea's Garry Monk would make it as a manager
Brendan Rodgers says he knew Garry Monk was destined for a career in management after the time they spent at Swansea.
Last Updated: 23/02/14 12:41pm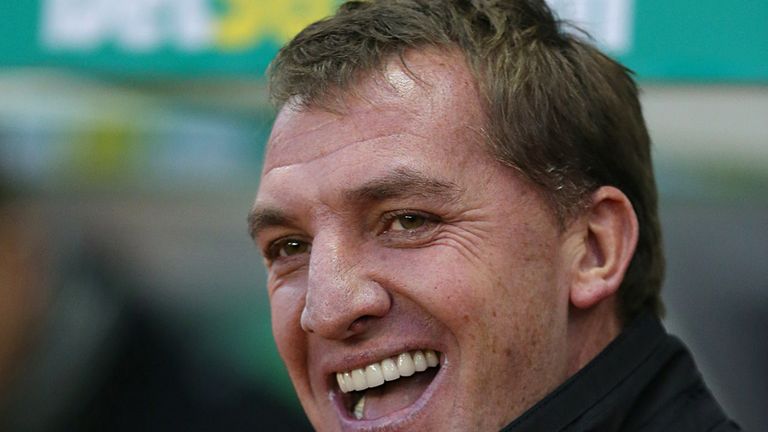 Monk, who was appointed as Swansea's interim player-manager following the surprise dismissal of Michael Laudrup, takes his side to Anfield to face Liverpool on Sunday.
Rodgers made Monk club-captain during his time in charge at Swansea and says the 34-year-old's aptitude for management was clear to him from a very early stage.
"I speak a lot with the senior players whatever team I'm at and obviously at the time I was there he was a magnificent captain for me," Rodgers said.
"In a lot of our conversations, which were very open, I said to him that I thought he should start thinking about his coaching, two to three years before he finishes playing.
"He was always a bright lad, always very honest and loyal as a captain, but he was one I could see having a future in coaching and management if he wanted to go down that route.
"Of course it's probably come unexpectedly, especially being put into the Premier League, but he's looked very calm and seems to be enjoying it.
"The players have responded to him. He'll have gained respect because of his status as a player and he'll be looking to make that similar impact over time as a coach and manager.
"He's a great learner and always has been, and I think over the course of the coming games and months he'll get better."
Sunday's visit to Anfield will be Monk's fifth game in charge of Swansea, which began with victory over Welsh rivals Cardiff earlier this month.
And Rodgers, who welcomes England full-back Glen Johnson back to his squad, insists Swansea's recent performances prove that they will be no pushover for Liverpool this weekend.
"Garry's gone in there and been outstanding," he said. "I look at the four games and he's done very well. The Cardiff game is a massive game and he's come through that with flying colours.
"He changed the team a bit at Everton and they lost that one, and I thought they were the better team last night against Napoli.
"He's gone in and galvanised the group. He was a wonderful leader for me, very much in tune with what we wanted to do, and when I look at Swansea, I can see them getting back to that organisation, pressing the ball well, and having good positioning on the field.
"It will be a tough game for us."