Liverpool have pulled out of a deal to sign striker Loic Remy from QPR, but the reason for the collapse remains unclear.
Sources close to the club say it is because Remy failed his medical, but sources close to the player and the deal insist it is because Fabio Borini is refusing to leave Liverpool and join Sunderland.
France international Remy flew on Tuesday to the United States, where Brendan Rodgers' side are on a pre-season tour, to seal a move worth £8.5million.
Terms had been agreed between all parties, but on Sunday the Reds pulled the plug.
Speaking after his side's 1-0 International Champions Cup win over Olympiakos in Chicago, Rodgers said: "It's very simple, we have decided not to go ahead with the deal.
"It's unfortunate for the player - we're obviously disappointed - but there's nothing more to be said. We move onto other targets."
Remy would have been Rodgers' fifth new summer recruit following the signings of Rickie Lambert, Adam Lallana, Emre Can and Lazar Markovic.
He scored 14 goals last season for Newcastle, where he was on loan from Loftus Road.
Initial reports on Sunday suggested that the medical was the reason for the deal to be called off.
But separate Sky sources then said that there was potentially a second reason that the deal has not gone through - the refusal of Borini to move to Sunderland.
It is believed that the Remy transfer was dependent on the Italian striker moving to the Stadium of Light. Sunderland have made a bid of £14million to sign Borini, who spent last season there on loan. But Borini wants to stay at Anfield, and that appears to have scuppered any chance of Remy moving to Merseyside.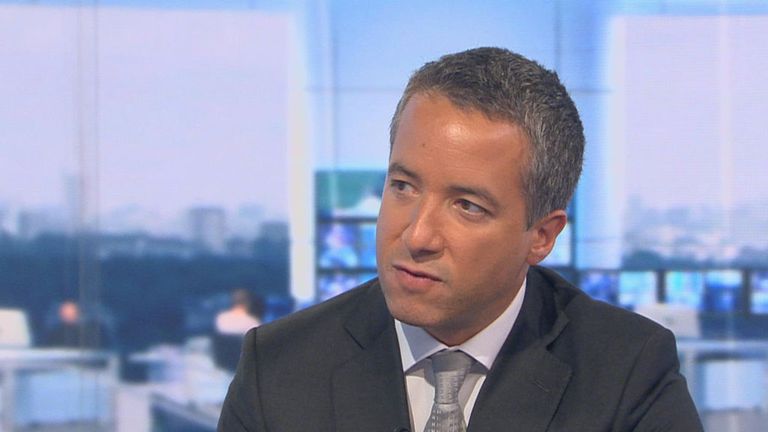 A medical problem was highlighted and Liverpool asked for a second opinion... I understand there is no chance of the deal being resurrected.
Speaking to Sky Sports News from Chicago, reporter Kaveh Solhekol said: "This is a bit of a strange story. Remember Loic Remy arrived in Boston on Tuesday and he had a medical which lasted two days. We kept asking Liverpool when would there be an announcement and why was it taking so long...
"We were being told it was simply a matter of fine-tuning the details and that it was going to take a few days. Then we are told today that he has failed his medical. Now I should point out that sources close to the deal and the player say that is not the case.
"They are giving us a different explanation – they are saying that there was nothing wrong with the medical. They are saying he is fit and healthy.
"They are saying the problem is that Fabio Borini is refusing to leave Liverpool. Liverpool wanted to sell Borini to Sunderland and then buy Remy. And sources close to the deal are saying that is why the move has collapsed.
"People at Liverpool though are telling us that it is much more clear cut – that it is simply because he had his medical, there were problems, they asked for a second opinion and once they had it, they decided not to proceed.
"We are told the move is definitely 100 per cent off."