Liverpool Academy director Alex Inglethorpe insists there is a clear path to the first team for young English players, writes Sky Sports News' Peter Stevenson.
The new leader of Liverpool's production line of talent believes manager Brendan Rodgers has been fearless in his use of emerging players like Raheem Sterling and John Flanagan.
Inglethorpe, who joined the Academy in November 2012 as the Under-21s manager, was appointed to Director on Wednesday with Nick Marshall, a UEFA pro-licenced coach who has previously worked for Barnsley, Leeds and Nottingham Forest, joining the club as Head of Academy Football Operations.
Inglethorpe told Sky Sports News HQ: "It's never going to be easy. But young players here perhaps have more hope of breaking through than elsewhere.
"All of Brendan's management team are always down here in the evenings watching even the under-12s.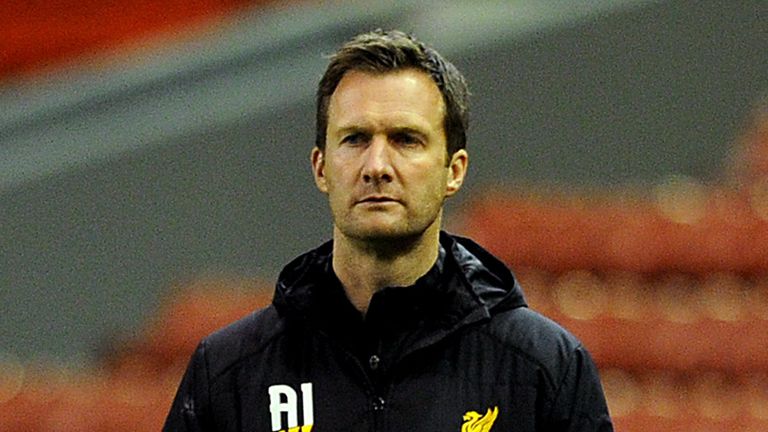 It's never going to be easy. But young players here perhaps have more hope of breaking through than elsewhere.
"It means that when a scholar trains with the first team, Brendan knows his name and the type of player he is."
Inglethorpe was speaking before heading to Holland with a group of young Liverpool players. He says his brief is to make sure Rodgers' style of football trickles right down to under-6 level, and to then try and produce first-team players.
"There is no blueprint," he added. "It's all about patience and good old fashioned qualities like integrity and hard work.
"Merseyside has always been a hotbed of talent and we've turned out some world-class players in the past 20 or 30 years."
But now, on the eve of another fascinating Premier League season, Inglethorpe is as excited as anyone about the prospects for Liverpool.


He said: "Last year we helped make it an exciting finish, and I think this year will also be very close.
"Let's hope we can go one better."
The return of the Champions League to Anfield also promises to provide several memorable evenings.
"Some of the players here at the Academy have never been to a Champions League game at Anfield," said Inglethorpe. "In fact, neither have I - so we can't wait for those games, because the atmosphere is legendary."
There is a real feeling of excitement both at Anfield and at the Academy, with the following motto on a wall plaque giving us a revealing insight into Brendan Rodgers' attitude to youth...
'I believe a young player will run through a barbed wire fence for you. An older player looks for a hole in the fence, he'll try and get his way through it some way, but the young player will fight for you.'