Steven Gerrard reveals coaching role at Liverpool could have kept him at Anfield
Last Updated: 11/09/15 11:50am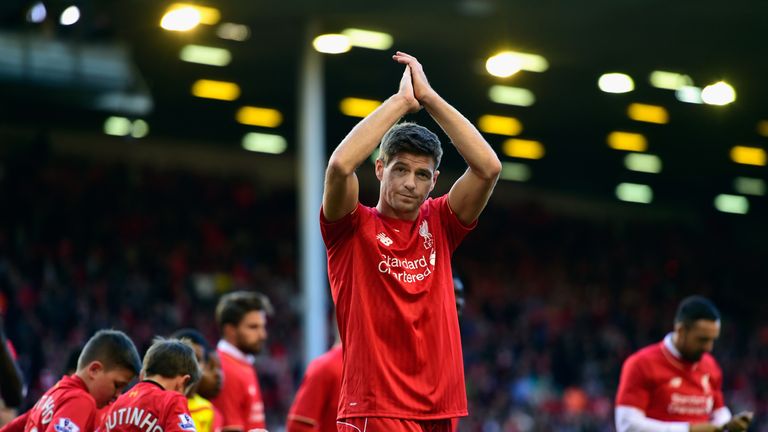 Steven Gerrard has revealed that he might have stayed at Liverpool had the club offered him a chance to move into a coaching role.
Speaking to the Daily Mail, Gerrard says he would have been willing to combine a scaled-down playing role together with taking on a No 2, No 3 or No 4 coaching job at Anfield.
The former Liverpool talisman also admitted he misses being at the heart of the Anfield set-up as well as the buzz of playing in the Premier League.
"I miss being Steven Gerrard, Liverpool captain and walking out in front of my people with that pressure and trying to get a result for them," he said.
In his new autobiography, which has not yet been released, the 35-year-old midfielder even devotes a whole chapter to The Slip - his infamous error against Chelsea in 2014 which halted Liverpool's march as they appeared to be closing in on the title.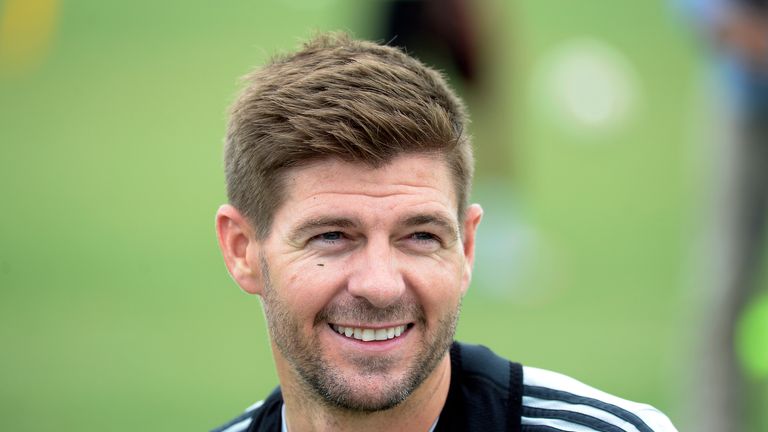 I didn't enjoy being sub last season. I didn't enjoy not knowing if I would be in the XI or not.
Steven Gerrard
Although Liverpool did offer Gerrard a contract before he opted to move to the US, he said the club failed to recognise his desire to move into management or coaching and to accept a part-time playing role.
"Ability-wise, I could still play but physically I couldn't play every game at my age," Gerrard said.
"I didn't enjoy being sub last season. I didn't enjoy not knowing if I would be in the XI or not. I had gone a long time playing every single game.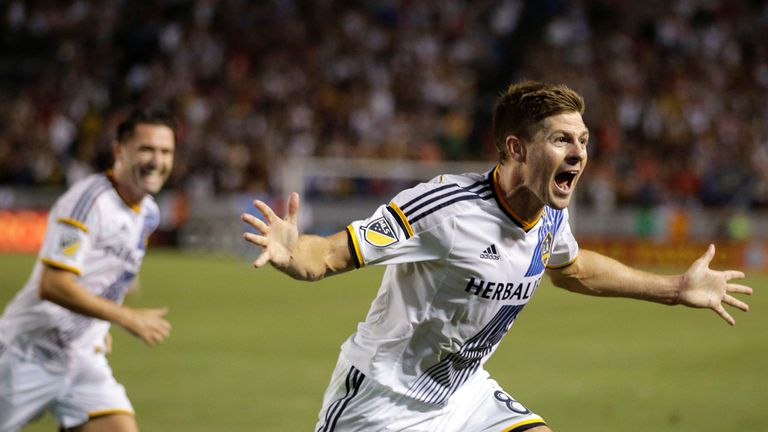 "I might be contradicting myself here but what would have kept me at Liverpool into this season was the chance of shadowing Brendan Rodgers and his staff as well as playing.
"Those ideas were only mentioned to me after I had announced I was leaving."
Gerrard added that Liverpool replaced several coaches during the summer, which could have opened the door for his plans for his long-term future.
He said: "They were looking for a new No 2, or No 3 or No 4. I would have been tailor-made to fill one of those roles, as well as making myself available as a squad player.
"I could have been a good squad player, a good sub, as well as getting management experience that money can't buy."
The former England captain also said he has already had offers from two clubs - who he would not name - to return to play in Europe during the MLS close season.