Brendan Rodgers has revealed Jordan Henderson and Daniel Sturridge could make their comebacks against Norwich on Sunday.
Henderson has missed three league games since injuring his heel in the Reds 1-0 win over Bournemouth on August 17.
The Liverpool captain flew out to New Jersey this week to see specialist Dr John Cozzarelli in a bid to speed up his rehabilitation.
Sturridge has not played since May following hip surgery, but the England international could make his comeback at Anfield after spending just over a week in full training.
"Jordan will train today, Daniel has been training with the team for a week or so, so will be assessed," said Rodgers.
"We've got players hopefully coming back that will add to the squad and see us go on a run of games.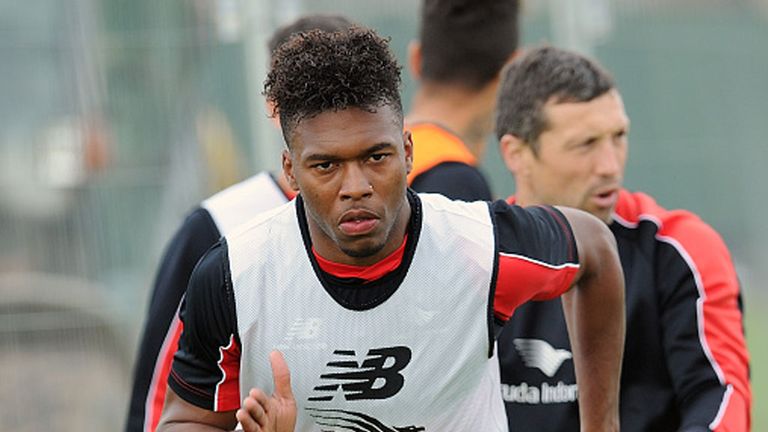 "A player who can get you 25-plus goals per season is going to be missed. Jordan's impact has grown during my time here. When you miss players of that calibre, it's going to have an impact."
Liverpool have managed just three league goals in five games this season and consecutive defeats to West Ham and Manchester United have seen them fall to tenth in the table.
Christian Benteke was signed for £32.5m in the summer to lead the Liverpool attack, leading to question of how Sturridge will fit into the team alongside him, but Rodgers is confident both can flourish together in his system.
Rodgers said: "Daniel, on his game, is one of the best there is - there are not too many who can compare with him when he is at his level.
"When he can stretch teams like he can with his pace and the wonderful variety in his finishing, you put Christian (Benteke) alongside that, Coutinho in behind that or to the side of it, then other players support that - it is a really exciting dynamic.
"We have probably been waiting for that for quite a period of time but those types of players like Daniel, with that quality, can give a totally different perspective to your team.
"And the reality is we are only a few points off where we'd want to be and there is still a long way to go."