Arsenal manager Arsene Wenger praised his side's mental response after coming from a goal behind to draw 1-1 with Tottenham in the north London derby on Sunday.
Substitute Kieran Gibbs grabbed a late equaliser after Harry Kane had put Spurs 1-0 up in the first half, with the visitors dominating the majority of the Premier League game at Emirates Stadium.
Wenger admitted his side could not match their rivals in the first half - and revealed Santi Cazorla had suffered a dizzy spell - but paid tribute to his side's resilience and believes 1-1 was a fair result.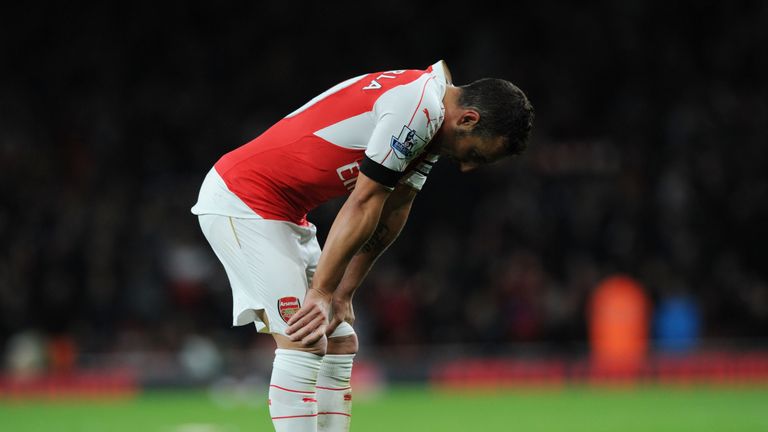 Wenger, whose side remain behind leaders Manchester City only on goal difference, told Sky Sports: "It was a very intense game. I must give credit to my players for their refusal to lose the game because they played against a good Tottenham side, but we still managed to get a point.
"Maybe [for the goal] we had not the right timing to play offside, but after that in the second half it was a great mental response and we showed we were determined not to lose.
"I believe 1-1 is a fair result. We had great chances to score. Both sides had chances. [Olivier] Giroud could have kicked it at the end."
Giroud missed a number of chances, the best a header in the six-yard box which he flicked across goal and wide - and Wenger revealed the striker was not happy with himself.
He said: "He is very angry. I am pleased. When you see a player who is happy to miss chances, you can worry. He is a real goalscorer and I think he did fight. He wanted too much to score, especially the opportunity he had in the six-yard box. But it can happen. I accept that." 
The Arsenal boss highlighted his side's mental toughness again in his press conference and believes it will serve them well in the title race.
"We were a bit on the ropes and we responded," he added.
"Every time we have a disappointment I feel we respond well in the game after. When you look at the results again today you see Villa-City was 0-0, Liverpool lost and we played 1-1.
"It just shows you that the championship will be extremely difficult for everybody.
"The mental qualities can have a big influence in the future and I think we need these qualities."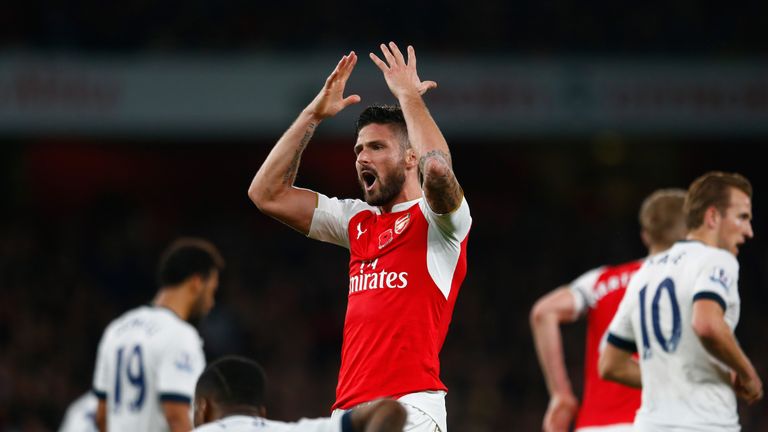 Arsenal were without the likes of Theo Walcott, Alex Oxlade-Chamberlain and Hector Bellerin and Wenger hopes to have players back fit after the international break.
"We had restricted options on the bench because of injuries and that makes the game difficult," he said.
"I am delighted because we gain two weeks treatment for the 10 players who are not available at the moment, and I hope that after these two weeks we do not lose more, and get some back."