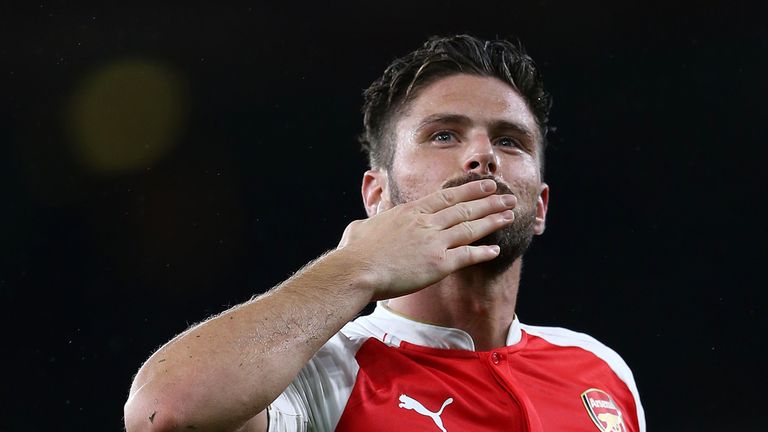 Olivier Giroud admits Arsene Wenger's decision to bench him in favour of Arsenal team-mate Theo Walcott earlier this season was a wake-up call.
The French striker got off to a slow start this season for the Gunners and his season hit a low point in September when he was booed off the field during a friendly between France and Serbia, with Karim Benzema replacing him.
Upon his return to north London, Giroud found himself behind Walcott in the pecking order and the 29-year-old admitted he needed some time out of the spotlight to regain his confidence.
"He [Wenger] chose to put me on the bench when I came back from Bordeaux [where he played against Serbia]. Maybe he thought I needed to be less under pressure," Giroud told Le Parisien.
"We spoke about it. He told me he trusted me, like he did Theo Walcott, but that we were two different players. It was also a tactical choice."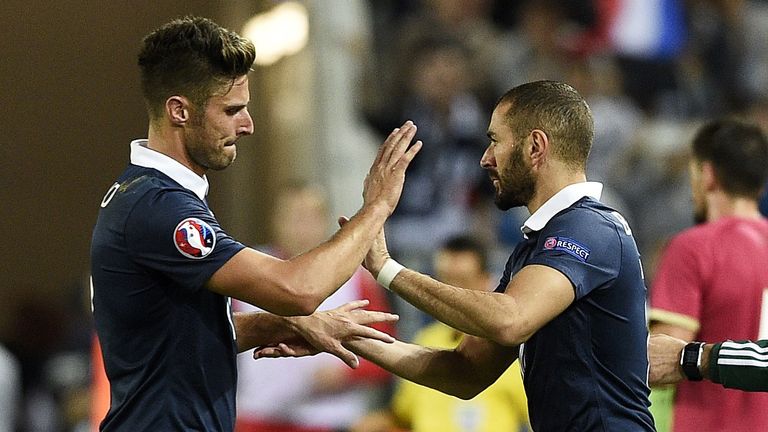 With next summer's European Championships taking place in his home country, Giroud knew he could not afford to spend a prolonged period on the bench and that made him determined to break back into the Arsenal team.
He added: "I understood the coach's tactical choice, but after four games, I needed to turn things around.
"I told myself, 'I can't let this last'. It wasn't good for me, for the national team or for the Euros. I didn't want to spend the whole season on the bench. It made me react."
With Karim Benzema currently unavailable, Giroud is expected to lead the French line against Germany on Friday and in Tuesday's clash with England at Wembley.