Arsene Wenger insists Arsenal will aim for a Europa League run if they drop into the competition
Last Updated: 24/11/15 4:31pm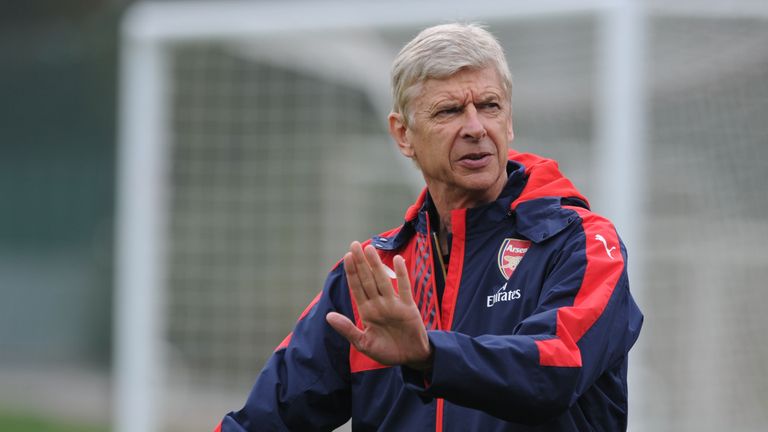 Arsenal boss Arsene Wenger insists he will be looking to do well in the Europa League should his side exit the Champions League at the Group stages.
The Gunners entertain Dinamo Zagreb tonight with their hopes of progressing from Group F hanging in the balance after three defeats from their opening four games.
Arsenal must win to keep any chance of getting out of the group stages alive, and even then anything other than a victory for Bayern Munich over Olympiakos in Germany would see Wenger's side eliminated - but they could finish third and drop into the Europa League.
In the past, the Europa League has been treated with disdain by a number of English clubs but Wenger is adamant he would treat the tournament with respect.
Wenger said: "We would take the competition seriously - but we are not out yet.
"I believe that this problem is exaggerated a little bit in England because we play Wednesday and Saturday, so it is the same as Thursday and Sunday. I can't see the difference.
"There are plenty of examples in Portugal and Spain where teams have taken it seriously and won the championship. Benfica are the example, Sevilla have done well."
Wenger also rebuffed suggestions that Bayern and Olympiakos could play out a draw at the Allianz Arena that would see both sides qualify at Arsenal's expense.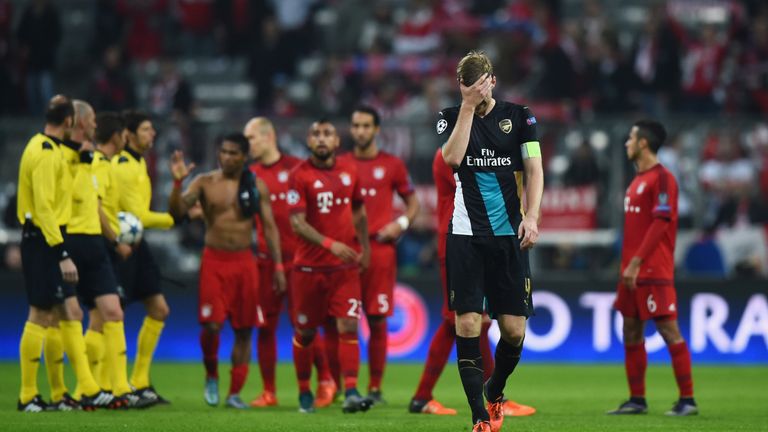 "If Bayern don't win they could still be second in the group because they go to Zagreb where they can lose," he said.
"In front of their crowd they will want to win. That will be really Machiavellian to think they will deliberately lose to get us out."
Arsenal's stuttering Champions League campaign started with a 2-1 defeat in Zagreb, with Olivier Giroud sent off.
After the match, Dinamo midfielder Arijan Ademi failed a drugs test and has since been handed a four-year ban by UEFA.
While his club will look to appeal, Wenger said he is surprised the Croatian champions are still in the competition and questioned why UEFA rules mean there is no way of disqualifying them.
Wenger said: "It's a surprising rule. UEFA applies the rule that is planned but I personally don't agree with the rule.
"You cannot say that they had a doped player but the result stands. That means you basically accept doping."