Arsenal's Santi Cazorla facing four months out after knee surgery
By Allan Valente
Last Updated: 06/12/15 11:27pm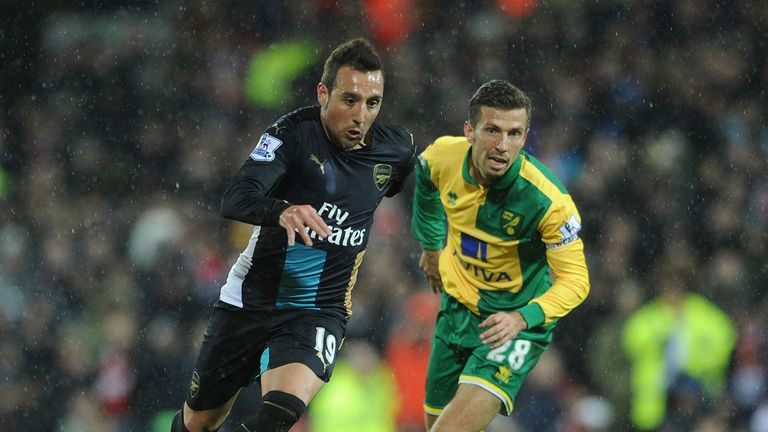 Arsene Wenger has confirmed Santi Cazorla has undergone knee surgery and said the midfielder could be out for up to four months.
The 30-year-old Spain international was injured early in the second half of Arsenal's recent draw at Norwich - but remained on the pitch for the rest of the game.
Wenger admitted afterwards that Cazorla had finished the match "on one leg" and said in his press conference ahead of Saturday's victory over Sunderland that it was a possibility the former Malaga man would be out until March.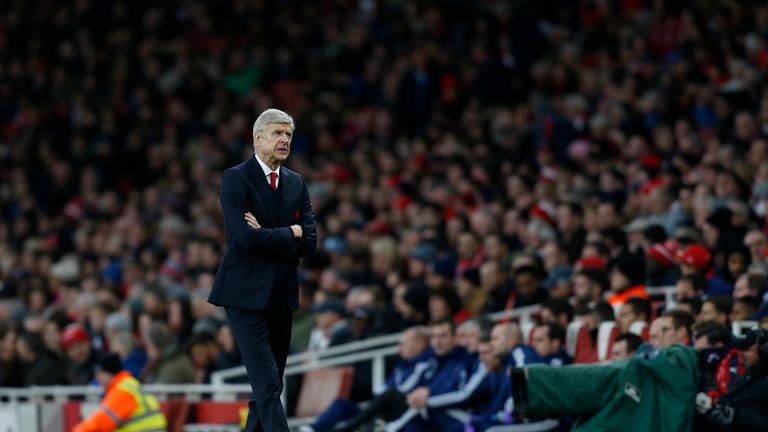 It was unclear at that point whether Cazorla would require an operation but, speaking after the 3-1 win over Sam Allardyce's side, Wenger revealed the player had gone under the knife on Friday.
When asked if the club knew if the ligament had ruptured and if surgery was required the Frenchman replied: "We know now. It has happened already. It's not the season. It is at least three months, maybe four."
Wenger said it was the opportunity to begin rehabilitation as soon as possible that had seen Cazorla have the surgery sooner rather than later - having been to see a specialist in Spain last week.
"Santi wanted to have a chance to come back quickly so he didn't want to last too long for 25 opinions and he decided to go straight away," Wenger added.
"The guy said, 'look it's a clear case, it's a rupture of the external knee ligament'. And he said 'Okay, let's do it straight away'."
With Francis Coquelin already out with his own knee problem, Wenger's options in midfield are limited. Mathieu Flamini and Aaron Ramsey were paired together against Sunderland, with the latter only just back from a hamstring injury.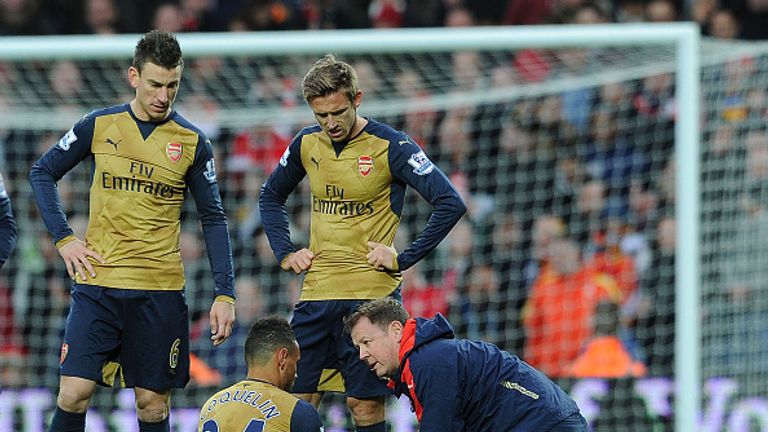 The Wales international scored and played the whole 90 minutes at the weekend as he looks to step up his fitness - and he is now determined to make the position his own in the coming weeks.
"I'm still a bit short of fitness and it will take me a few games to get back into it but I'm pleased today with my overall contribution," he said.
"I prefer to be back in the middle of the pitch, that is where I feel more comfortable and feel like I play my best football - to grab a goal and get an assist was good for me as well.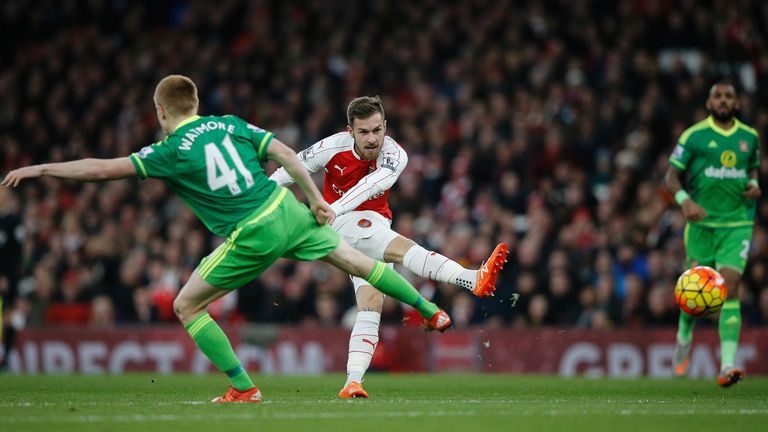 "I wish Santi a speedy recovery, and Francis as well, we have been hit hard by injuries this season but it gives players the opportunities to take.
"I have made no secret that I prefer to play in the middle and hopefully now I can stay there. My performance today was good and hopefully I can keep building on that now to play where I prefer to play."
The same midfield duo are likely to start Wednesday's crucial Champions League tie against Olympiakos in Greece - with Arsenal needing to win by a two-goal margin, or 3-2 or better, to advance.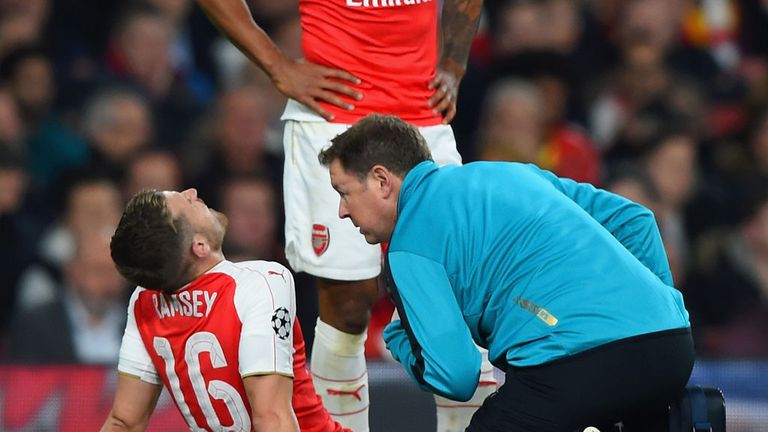 "It was never easy after the start we had but we have done well to come back into the position that we find ourselves in and it is in our hands - we know what we have to do," Ramsey added.
"We got off to a good win today for December and hopefully we can continue this and keep ourselves in the hunt for the league and to hopefully qualify for the Champions League as well."