Theo Walcott has paid tribute to Arsenal team-mates Olivier Giroud and Petr Cech after both reached milestones on Sunday.
Giroud's early penalty in a 2-0 win over Aston Villa was his 50th Premier League goal, while Cech matched David James' record of 169 Premier League clean sheets.
Walcott was competing with the Frenchman for a starting spot earlier in the season, but the two have played together in successive matches this month.
Live Ford Monday Night Football


"He's in great form at the moment," said Walcott, who was also in the side in midweek when Giroud's hat-trick at Olympiakos secured a place in the last 16 of the Champions League.
"He's a dream to play with and he makes our job a lot easier. As soon as I won the penalty, I just knew that he would score.
"Confidence is streaming through him and you want that in the busy Christmas period. You want players that are on form and he's definitely one of them.
"It's not just his goals, it's his general play and everything about him. The way he holds the ball up, he blocks it and defends it, and he works hard from the team from defensive corners and everything."
At the other end, Cech has kept seven clean sheets in the league since arriving from Chelsea in the summer.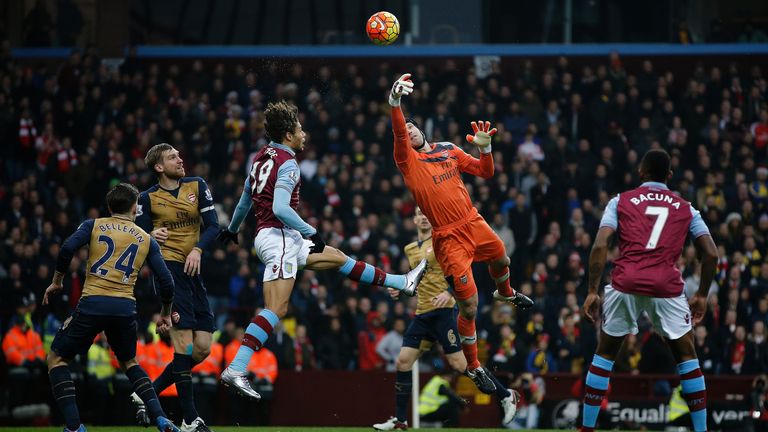 Walcott added: "On a personal level, for him [the record] is great. He's changed us completely in that back four. He's a talker, he believes in us all.
"That's why he wanted to join us and having that presence behind you is always nice to have. He's very commanding, he's a leader in the dressing room as well, he always likes to talk."