Graeme Souness blasted Arsenal after their defeat to Manchester United, saying their display "bordered on a joke".
Arsenal suffered a 3-2 defeat on Super Sunday, Marcus Rashford scoring twice on his Premier League debut as Arsene Wenger's side were left five points behind leaders Leicester.
Souness declared Louis van Gaal's side deserved winners but labelled the Gunners' display "weak", "insipid" and "unacceptable". 
"Man Utd deserved to win the game," Souness said. "They were better at the front and the back - the areas that matter.
"It was tippy-tappy football from Arsenal - they had 60 per cent of possession but were going nowhere.
"Arsenal today bordered on being a joke for me.
"You turn up here, you're playing a Manchester United side struggling with injuries, introducing young players, low on confidence and you're thinking it's tailored-made for a proper team to come here and do a number on an under-strength Man Utd and they didn't."
"This is an Arsenal team you were saying a month ago was a real team. They've got to play Tottenham, Barcelona - by March 16 they could be out of all competitions. Arsene Wenger must be tearing his hair out. 
"This Arsenal team just doesn't have 'it' - and I'll stand on my head if they prove me wrong and go and win this league. That today was totally unacceptable.
"Is it a case of big players going off the boil? Big players make other players play when things are going badly. Who did that today for Arsenal? Where's a Tony Adams? Where's a Thierry?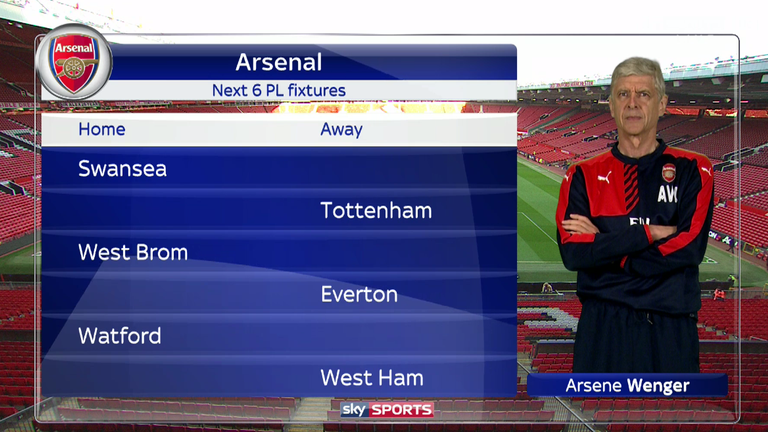 "It worries me that Arsene continually talks about his team being mentally tough - it's almost as if he's trying to persuade them. They're vulnerable. They don't look like a confident group.
"They had a chance to put down a real marker today and they've been so weak, so insipid. If I were an Arsenal supporter I'd be so angry right now. There's so much about Arsenal to like but - in equal measure - so much to dislike.
Thierry Henry and David Platt also struggled to see how Arsenal could draw any positives from the display apart from the fact that Leicester are still within touching distance at the top.
Henry thinks Arsenal supporters will be worried about their future prospects after such a lacklustre display in a game where they were expected to lay down a title marker.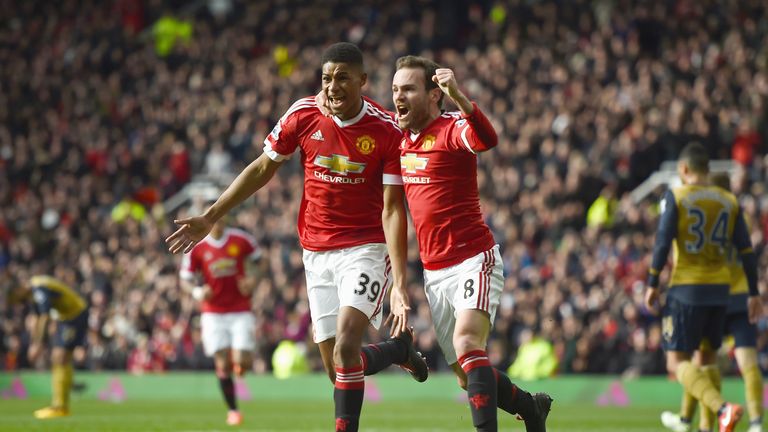 "That wasn't the performance of a team who wants to be champions," said Henry.
"As an Arsenal fan, I'm thinking: 'Can you show me you can be champions?' and today they didn't reassure me on anything. They were second-best in everything. It was a really poor performance.
"Don't take away anything from Marcus Rashford or Man Utd today but Arsenal had to do more than that. I wanted Arsenal to come here and win well to send a message. You need to learn how to win games when you're not at the top of your game.
"They're still in the title race, but as an Arsenal fan, how are you going to feel confident going to Tottenham, to Everton, to West Ham?
Fellow studio guest David Platt agreed and fears for his former club's title chances.
He said: "With a performance like that, they don't fill you with any confidence that they can go away from home and go and get a result.
"Form is one thing; I think what we're levelling at them here is a lack of willing, an acceptance that you've got to put in a workmanlike, industrious performance.
"It's going to be a real tall order for Arsenal."