Arsene Wenger admits that winning a third successive FA Cup will not be enough to please some Arsenal supporters.
The Gunners will attempt to join Crystal Palace and Everton in the last four of the competition when they host Watford in a sixth-round tie at the Emirates on Sunday.
The FA Cup increasingly appears to be Arsenal's last realistic hope of silverware this season.
Wenger's side trail Leicester by eight points in the Premier League with nine games remaining and will also need to overturn a 2-0 first-leg deficit away at Barcelona if they are to progress to the quarter-finals of the Champions League.
No side has won the FA Cup three times in a row since Blackburn achieved the feat in the 1880s. However, Wenger knows that even a victory this year might not be enough to appease some sections of the Arsenal support.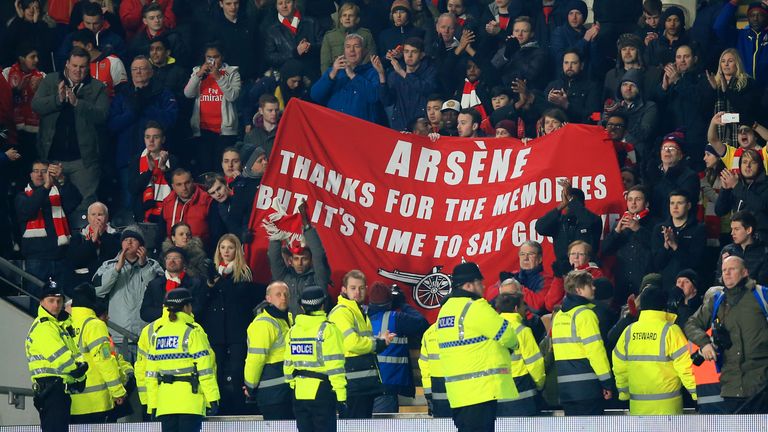 "Look, it's never enough," said the 66 year-old.
"As long as you don't win everything, it's never enough. When we didn't win anything, they said 'you didn't even win the FA Cup'.
"People always want more, which is normal and it's what we want as well. If you look at the history of Arsenal, we are a club who's won it more than anybody else.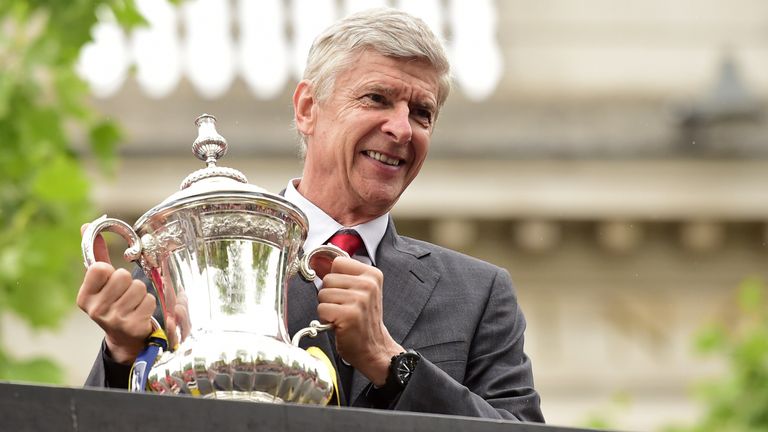 "We've won it 12 times. And I with my team have won it six. That means it's not as easy as it looks."
Wenger has come under fire from some Arsenal supporters in recent weeks following a number of poor performances, including a 2-2 draw away to title rivals Tottenham last Saturday.
A banner was unfurled during Tuesday night's 4-0 fifth-round replay win at Hull, urging the Frenchman to resign from his post.
However, Wenger remained defiant, saying he could do nothing to change the attitude of some unhappy supporters.
"I have not created human beings. That is God, if he exists," he said.
"He didn't make us perfect, so we have to live with that. Even in paradise, Adam was not happy! We are on earth here so I can understand that people are very demanding.
"We have to live with exaggerations and I can do that. I honestly never believed that I was God and I'm absolutely completely conscious of that.
"But what can I do? It is a perception of other people. It is judgement. Judgements create belief. Is it right or wrong? I don't know.
"But I know I can only make sure of one thing. I am completely committed to perform and I do my best to make sure this club does well. After that, it is not down to me to judge."