A defiant Arsene Wenger has come out fighting after a week of criticism and debate about his future as Arsenal manager.
Following Sunday's shock home defeat to Watford that knocked the Gunners out of the FA Cup quarter-finals, a section of the club's supporters have called for the Frenchman to go.
Sky Sports football expert and ex-Arsenal striker Alan Smith also believes the club should review Wenger's position at the end of the season should they fail to make-up the 11-point gap on Premier League-leaders Leicester and miss out on the title, with nine games left to play.
But, ahead of their Champions League last-16 second-leg in Barcelona, Wenger staunchly defended his record under difficult financial circumstances since he joined the club in 1996.
He said: "I built the club with hard work, without any external resources and, if you compare where we are today to when I arrived, we have moved forward and without any money from anybody, just the money we produced from the work.
"The problem when you're a long time somewhere [is that] you are questioned about your dedication, but I don't question my dedication at all and I give more time to my club now than when I arrived.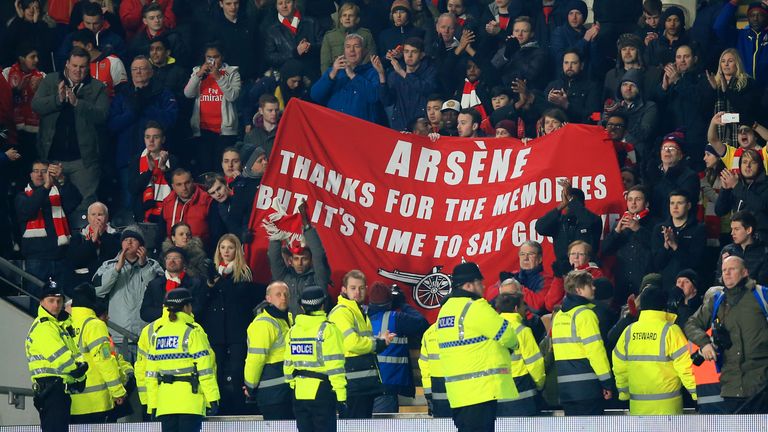 "I have no doubts about my huge motivation. I am even more motivated from the first day I arrived and feel the pressure and the responsibility to keep moving this club forward more now.
"I am honest enough to make sure that I give my best. I'm not too much of an image person, I just want to think I give my best for this club and I'm determined to do that. Honest dedication and total commitment is the most important thing."
Asked whether he was affected by recent fan criticism, Wenger said: "I don't want to go into that discussion because it can be interpreted both ways."
Arsenal face a huge task at the Nou Camp on Wednesday, attempting to overcome a 2-0 first-leg deficit against the reigning European and Spanish champions.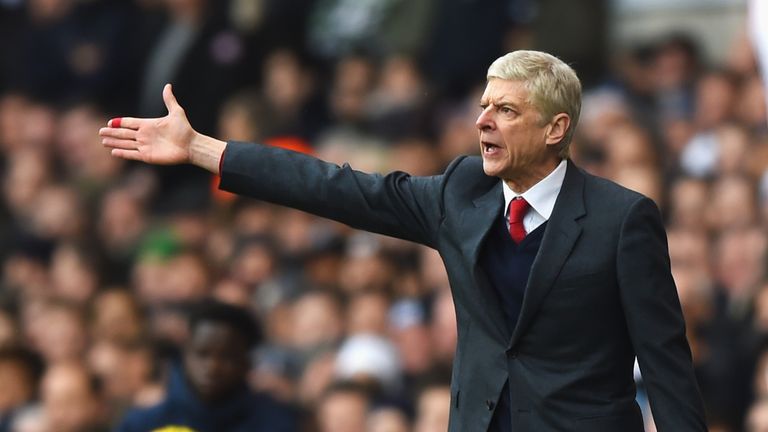 But, after a run of one win in seven matches in all competitions, Wenger believes a remarkable result in Catalonia can kick-start their dwindling Premier League campaign for the last remaining games.
"We have gone through a disappointing spell recently, with our results, but it's important to stay calm and strong," he said.
"I have played 200 Champions League games. We have won everywhere in Europe but not here yet. So we have the chance to achieve that tomorrow.
"I'm convinced that the players have decided and are united to give a strong response tomorrow and I'm convinced that a great result tomorrow would be a big boost for the rest of the season."