Arsenal's Alex Oxlade-Chamberlain and Santi Cazorla set to return to full training
By Mike Patterson
Last Updated: 14/04/16 1:02pm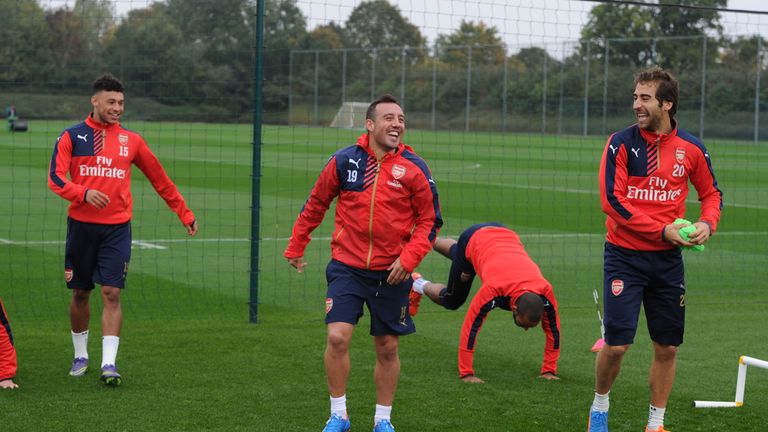 Arsenal duo Alex Oxlade-Chamberlain and Santi Cazorla could return to full training next week.
Midfielder Cazorla, who has not played since the end of November, was expected to return from a knee problem in March, but the Spaniard suffered an injury setback when he hurt his Achilles.
England winger Oxlade-Chamberlain has been out with a knee injury since February.
"Next week [Chamberlain and Cazorla] will be back maybe, they are not back in full training yet. They are still on fitness work," Gunners boss Arsene Wenger told his club's official website.
Meanwhile, Arsenal centre-back Gabriel claims he has learnt a lesson from his clash with Chelsea striker Diego Costa earlier in the season.
The 25-year-old was sent off after his scuffle with Costa in Arsenal's 2-0 Premier League defeat to Chelsea in September.
The Brazilian's red card was later rescinded, but he was given a one-match suspension for failing to leave the pitch immediately, and is now determined not to let his team-mates down again.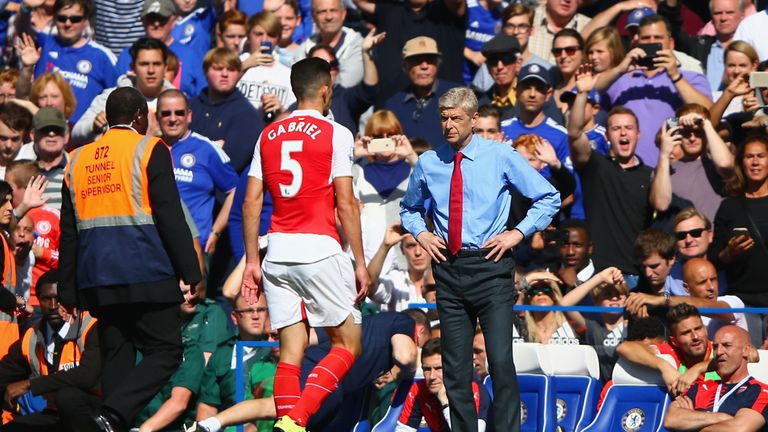 "The thing is, I'm a very calm guy, but when I enter the pitch it's something different," Gabriel said.
"We are a little transformed. But it was just the heat of the moment, and a moment of learning too.
"I learned a lot from it. I've caused problems to my team, but I know I've made a mistake. This whole thing is behind me now and it will never happen again. Now we must move on. It's in the past. I don't hate anyone and [Costa] knows that."