Arsenal's total dependence on Arsene Wenger has contributed to the collapse of their title challenge, according to one of the club's former record signings.
The Gunners were top in early January, but a run of four wins from 13 games has left them 13 points behind Leicester with five to play.
A 12th straight season without winning the Premier League is now a near-certainty, and Wenger is facing unprecedented levels of criticism from his own supporters, some of whom have long complained the manager is not properly held to account by his superiors.
Andrey Arshavin became Arsenal's record signing in 2009 when he arrived for £15m, and only three times in seven years since has the club's most successful manager spent more on a player despite consistently healthy accounts.
The Russian said: "It's a conservative club. Over the last few years, Arsenal have bought two world-class players in Mesut Ozil and Alexis Sanchez, while the goalkeeper Petr Cech has also joined. Apart from that, there have not been any major changes.
"Arsenal have had the same head coach for a long time and he has his ideas. The whole team depends on the viewpoint of Arsene Wenger and his views towards football. I don't know if this conservatism is a hindrance.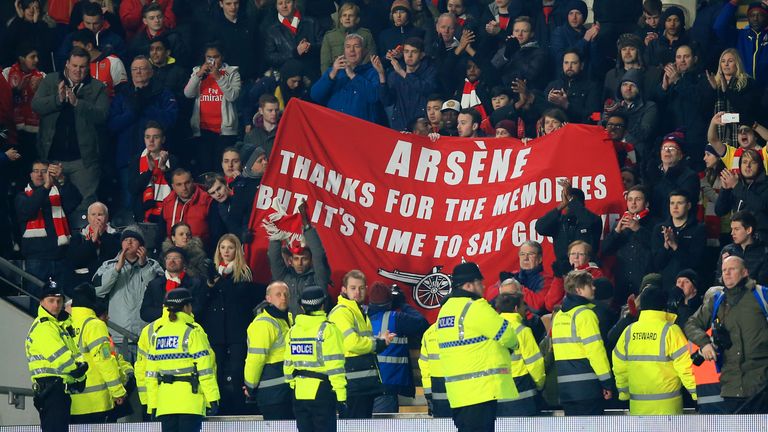 "This season, Arsenal had every chance to become champions given the squad they have. All their main rivals, Chelsea, Manchester United and even Manchester City have not been looking bright.
"Everyone was saying that the Gunners would be battling it out for the title, but as you can see, there is no comparison to Leicester this season. It is very likely that they will be crowned champions."
Arshavin spent four-and-a-half years on Arsenal's books before returning to Zenit St Petersburg and now plays for Kairat Almaty in Kazakhstan.
He said: "My time in London was an alright part of my career. There were some good moments and there were some not particularly nice ones. However, on the whole I have good memories."