Arsene Wenger says the coming season is a big one for Alex Oxlade-Chamberlain who the Arsenal boss believes is almost the complete player.
The midfielder made his Gunners' debut a few weeks after his 18th birthday but has struggled with injuries in recent years.
He missed the last two and a half months of the Premier League season through injury which also prevented him from playing for England at this summer's Euro Finals.
However, still only 22, Oxlade-Chamberlain is back in pre-season training and scored in Arsenal's 3-1 victory over MLS side Chivas in Los Angeles on Sunday evening.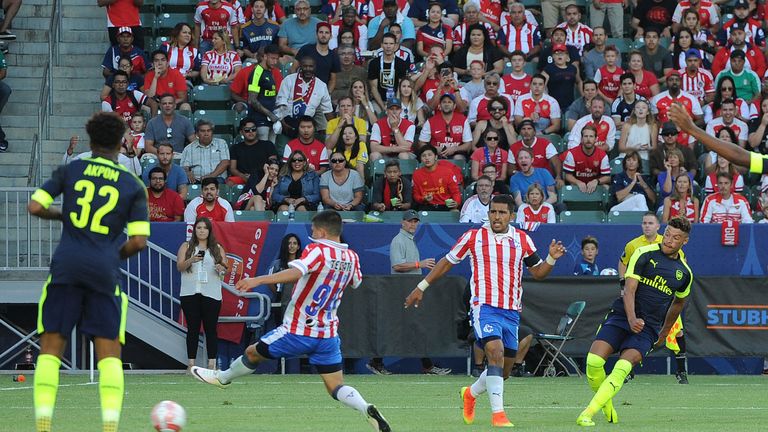 And Wenger still has high hopes for the player he signed from Southampton in the summer of 2011.
The Frenchman said: "It's a very important season for him. He's been out for a long, long time.
"He's been injury prone. He did not go to the European Championship with England, which he should have done, had he been fit.
"That's why I will be cautious with him. I will play him for 45 minutes, then an hour, 70 minutes, and hope I can get him fit for the start of the season.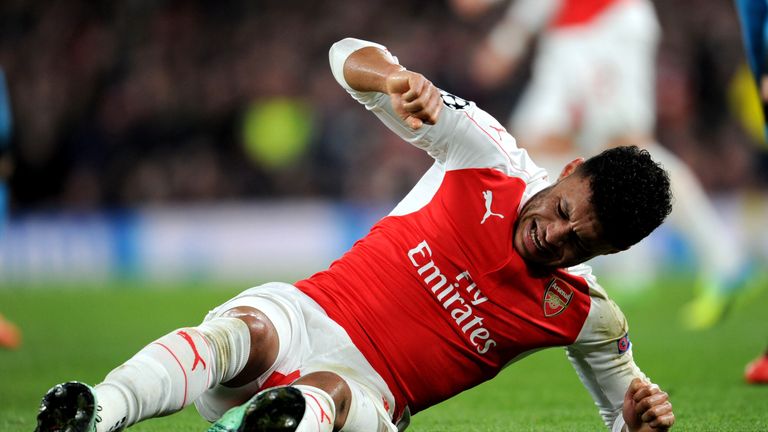 "When you look at him, it's difficult to find something he hasn't got. Maybe he doesn't completely believe in himself how good he can be. That's the final step for him."
Meanwhile, Wenger refused to confirm he is close to signing 24-year-old German defender Shkodran Mustafi from Valencia.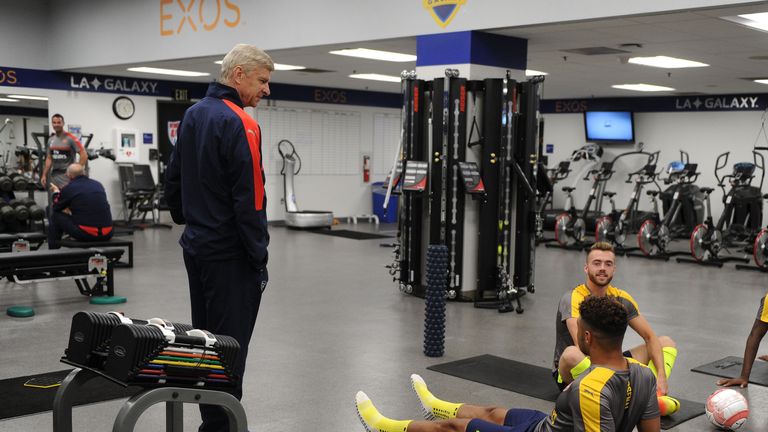 Wenger added: "We have not closed any deal with anybody at the moment. So that's the answer.
"You ask about Mustafi. We haven't concluded anything with anybody."