Arsene Wenger has sarcastically apologised for the fact that Rob Holding "did not cost £55m" so that his critics over transfer spending can be appeased.
The Frenchman left the field from a 0-0 draw at Leicester to a chorus of calls from Gunners supporters to spend money on new players.
Wenger was then challenged in his post-match news conference to answer those calls and he responded with a forceful explanation that spending on large transfer fees does not guarantee the purchase of a good player.
He said: "I don't understand why you say I am reluctant (to spend money). 
"If I buy you for £45m tomorrow, does it mean I have done well? If I listen to you then I will have done well because I spent the money, but spending the money in itself is not the quality.
"Spending the money and getting a top player; that is different and we are ready to do that. I will spend £300m if I find the player, if I have £300m. We are a club who have 600 employees, who need to have a responsible attitude as well.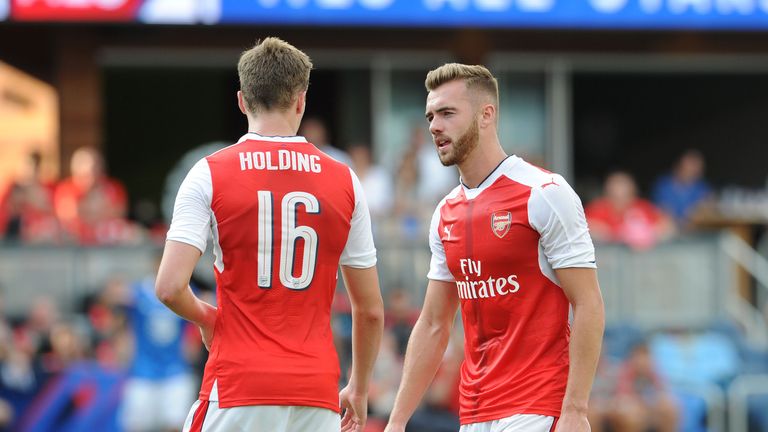 "The fans are highly influenced by the media and that's part of the process today. 
"We try to make the right decisions. We have a whole team working on strengthening the team. I am not the only one. If we can find players who can strengthen our team then we will do that.
"It is a bit surprising that we come out of a football match and we do not speak about the football, we speak about money.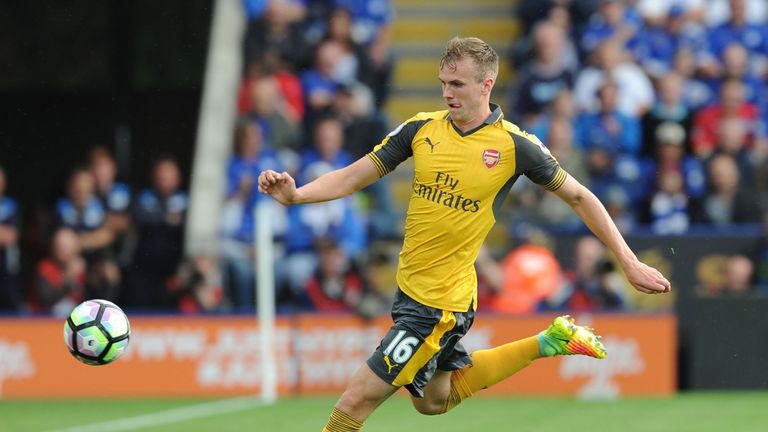 "Nobody is speaking about the performance of Rob Holding today. You should be happy; he is English, he is 20 years old, but I'm sorry he didn't cost £55m, so it cannot be good." 
Having dominated possession at the King Power Stadium, Wenger felt Arsenal should have taken more than a point from the champions. 
"We could have got more out of that. It was a game where we had the chances and I think it was a game of intensity and quality," he said. "They were very direct as you know and we needed to have the courage to play without making
mistakes at the back.
"It was a fight until the end and you could see Leicester have some mental qualities and that explains why they were champions last year."