Arsenal speed demon Hector Bellerin has called out Jamaican world-record holder and nine-time Olympic king Usain Bolt to a sprint challenge.
The Gunners right back broke Theo Walcott's 40m club sprint record last year setting a time of 4.42 seconds over a distance.
Jamaican sprinter Bolt, who won the 100m, 200m and 4x100m in Rio to complete his 'triple-triple' of Olympic titles, set the current 100m world record at the World Championships in Berlin seven years ago when he clocked 9.58 seconds.
During that race he took 4.64 seconds to cover the first four tenths of the track which means the Spaniard would have been a full two metres ahead of Bolt at the 40 metre mark had they lined up together in 2009.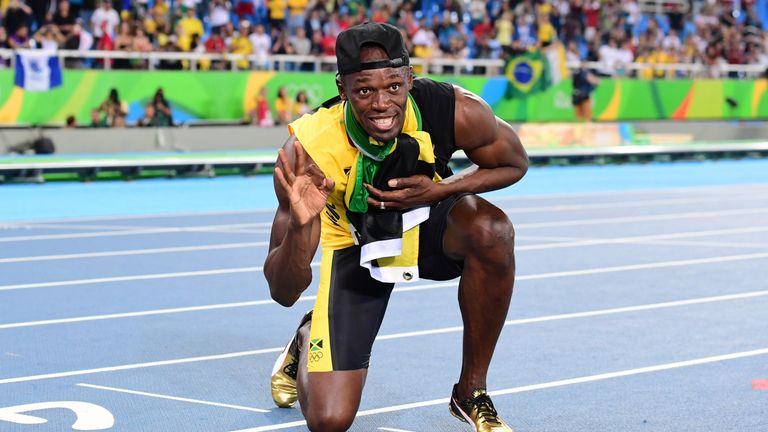 Now Bellerin, who signed for Arsenal in the summer of 2011, has laid down the gauntlet to the fastest man on the planet.
Asked about a potential race between himself and Bolt, the Arsenal defender said: "It's not me you have to ask, I've been waiting for that phone call from Jamaica.
"I challenged him a while ago and he said maybe after Rio. So I'm just waiting now, need to push him."
The 21-year-old was involved in Arsenal's 1-1 draw with Paris Saint Germain in the Champions League on Tuesday night after Alexis Sanchez helped the Londoners grab a valuable point in the French capital and Bellerin is confident of a good run in the competition.
"Definitely to make it further in the Champions League. I thought it was a great point because it wasn't the greatest of starts," he said.
"We're very confident as a team, we've been together for a few seasons now. We've had some great additions to the team and there's a lot of hunger and desire."
Watch Chelsea v Liverpool, the Ryder Cup and all the Premier League and EFL Cup as part of our three months' half-price offer.