Arsene Wenger thinks Mesut Ozil is finding a better balance to his performances after the German scored the first hat-trick of his career in Arsenal's 6-0 Champions League thrashing of Ludogorets.
The Germany international scored three second-half goals after Alexis Sanchez, Theo Walcott and Alex Oxlade-Chamberlain had set Arsenal on their way to a thumping victory.
Wenger, who called for more goals from Ozil before the start of the season, believes the German is starting to get a taste for scoring goals.
"He looks like he has got a taste to score goals because he goes more behind, before he only liked to come to the ball and provide," Wenger said.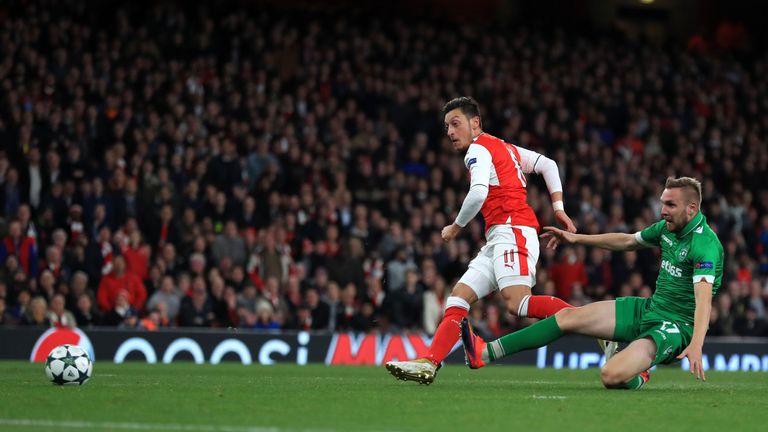 "We want him to be the provider and the scorer. It looks like he's slowly moving to the better balance."
Arsenal have now scored 23 goals in their last seven games in all competitions, claiming seven wins in the process.
When asked about the reasons for his side's goal glut, Wenger said: "Maybe the confidence is high. Maybe we have a good balance in the team at the moment. Maybe we make more of our chances.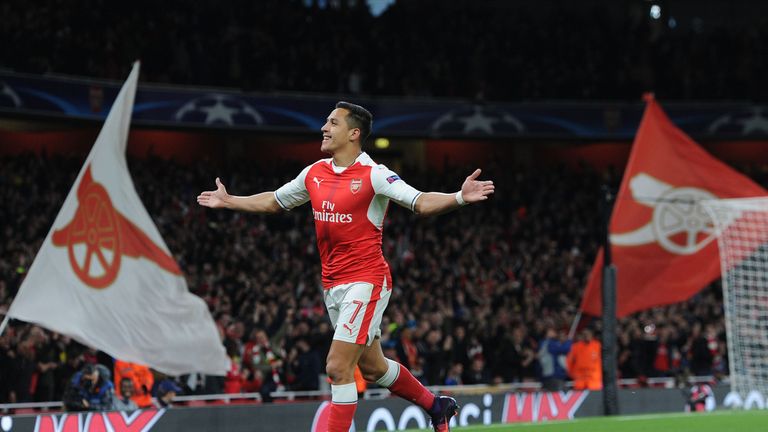 "Is that because the final ball is better? Is that because our finishing is better?
"It's difficult to analyse at the moment but what is sure is that we score more goals. That's what our game is about.
"We have a risky game so it's important we take our chances."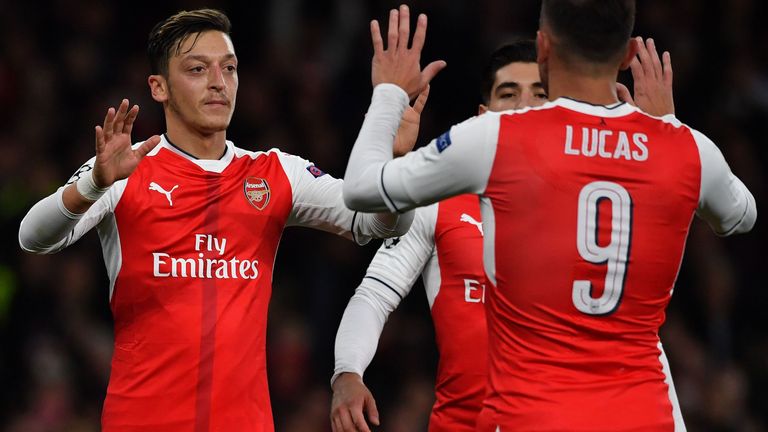 The only thing to take gloss off the night was the knock picked up by Santi Cazorla, who was replaced midway through the second half.
The Spanish midfielder set up Ozil's first goal of the night with a brilliant long-range pass but was withdrawn immediately before strapping was applied to his right foot.
"He got a kick and I took him off as quickly as possible," Wenger said.
"He got a kick on the back of his Achilles tendon and in my view he was limping a little bit."
You can watch Premier League football, plus England's tour of Bangladesh and the US Grand Prix on Sky Sports. Upgrade now and enjoy six months at half price!