Arsene Wenger is ready to take Arsenal into the latter stages of the Champions League as group winners after claiming Premier League clubs can compete against the competition's best teams.
The Gunners can assure themselves of top spot in Group A with victory over Paris Saint-Germain on Wednesday evening as they strive to avoid other European heavyweights in the draw for the last-16.
Qualification into the knockout stages was assured with a 3-2 win at Ludogorets a fortnight ago but, having not progressed beyond the round-of-16 for the past six seasons, they are aiming to finish as group winners for the first time since the 2011-12 season.
The Champions League trophy has eluded Wenger during his two-decade reign at Arsenal, while an English team has not reached the final since that same 2011-12 campaign, when Chelsea went all the way.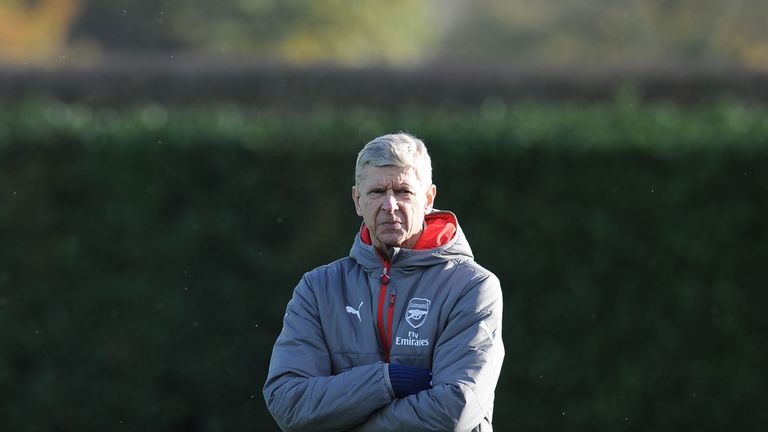 But Wenger believes English clubs are closing in on the likes of Real Madrid, Barcelona and Bayern Munich. Asked if Premier League clubs were closing the gap, the Frenchman replied: "I feel that, yes.
"Man City winning against Barcelona, we have an opportunity to show it against Paris Saint-Germain.
"Everywhere you go, the difference in the Champions League, the teams all play football. In the Premier league, even if you have 80 per cent possession, you can still lose the game. The pressure on the Premier League games is today massive in the Premier League.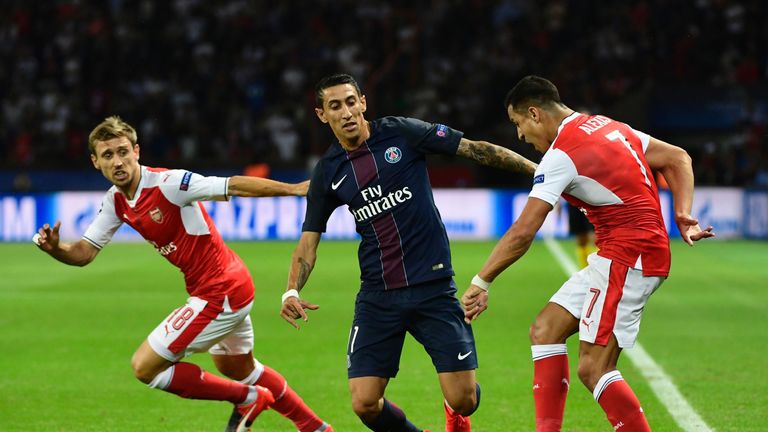 "I must say that I watched Real Madrid against Atletico Madrid on Saturday and I was impressed by them. They looked at the moment to be the most dangerous side."
When asked if Arsenal are in a position to compete for the Champions League this season, Wenger said: "I think we are.
"We want to show that we can beat any style of team. That's what we have done since the start of the season. Wednesday we play a team with a different style; a team who play possession, slow and quick.
"We have to show that we can cope with that because they play a lot of possession and then suddenly they play quick with Edinson Cavani, Lucas Moura, they can accelerate a game.
"We have to show we can deal with that style, a different style to what we are used to. In England, we always play with power."
With the likes of Bayern Munich and Atletico Madrid both competing in Group D while Borussia Dortmund and holders Real Madrid do battle in Group F, the concept of getting an easier opponent in the last-16 by topping the group and therefore facing a runner-up may be out-dated.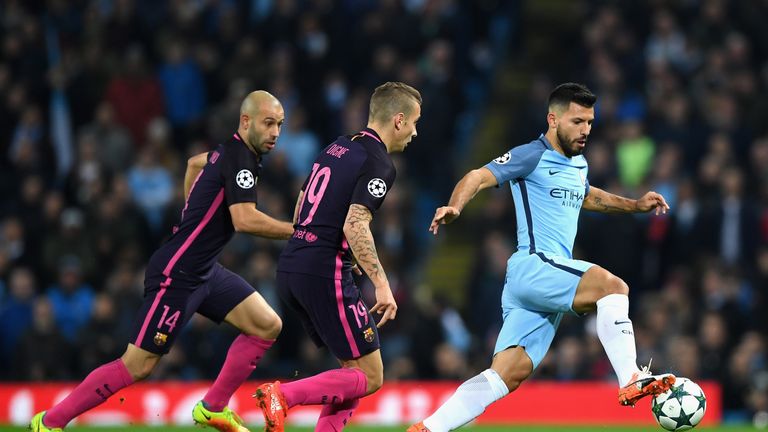 "I feel guilty when we finish second and have a difficult tie," conceded Wenger.
"Let's finish first and at least we have the advantage to play the second game at home. Hopefully we will be injury free and have everyone available.
"You want to finish first, knowing that. Is there an actual difference? I don't know. The other groups might look at ours and think: Paris Saint-Germain or Arsenal who is better? I don't know."
Upgrade to Sky Sports now and get 12 months half price. Hurry, offer ends December 4!