Is Arsene Wenger's time at Arsenal up? Gary Neville, Jamie Carragher and Niall Quinn discuss
By Jack Wilkinson
Last Updated: 06/02/17 12:21pm
Has the time come for Arsenal to end their 20-year association with legendary manager Arsene Wenger?
Wenger in or Wenger out? It's a question that has been the subject of many a debate between Arsenal fans and it gripped the Super Sunday studio as pundits Gary Neville, Jamie Carragher and Niall Quinn were invited to offer their thoughts.
It all comes after the Gunners were effectively knocked out of the Premier League title race by Chelsea, who opened up a 12-point lead over their London rivals with a resounding 3-1 victory on Saturday.
The result fuelled calls from disgruntled fans for Wenger's head but reports in the Sunday Times claim the Frenchman, contrary to some fans' wishes, will be handed a two-year extension at the Emirates.
For Neville, Carragher and Quinn's views in a lively debate on whether Wenger should stay or go, hit the video above or read on...
NEVILLE
"Wenger's biggest challenge is that he's been there a long time and people may start to think the grass is greener. If Wenger was Jurgen Klopp and was currently above Manchester City, Liverpool and Manchester United - clubs that have spent £200m between them - people would say he is doing a great job.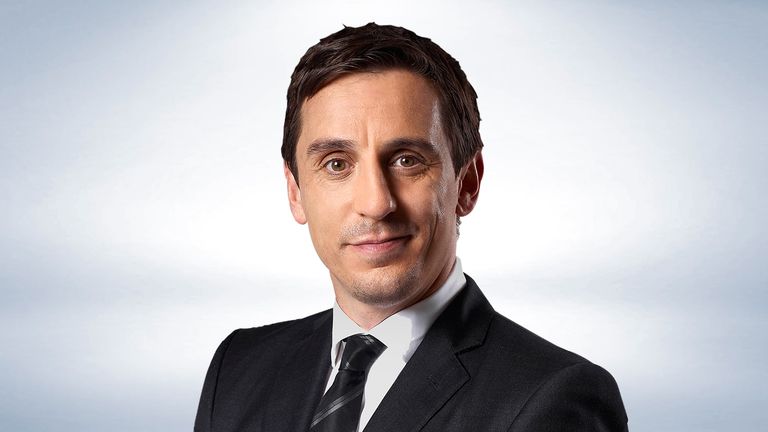 It was embarrassing seeing Arsenal fans slating Wenger after the Chelsea game. He doesn't deserve that, he has done an unbelievable job. There isn't a part of me that wants Arsenal to replace him.
Neville on Wenger's position
"If you were to imagine Arsenal at the start of a season without Wenger as manager, they could end up in seventh or eighth, given the budgets they have. If Wenger were Klopp now, we'd be saying he is doing a good job because he's 18 months in. Actually, isn't Wenger not doing a great job full stop?
"It was embarrassing seeing Arsenal fans slating Wenger after the Chelsea game. He doesn't deserve that, he has done an unbelievable job. If he were to announce his retirement, everybody would plough in with tributes and in 10 months' time they might be thinking, 'I wish he was still here'.
"There isn't a part of me that wants Arsenal to replace Wenger when the club have supported him for so many years. I feel very uncomfortable suggesting the grass may be greener and that he should move on."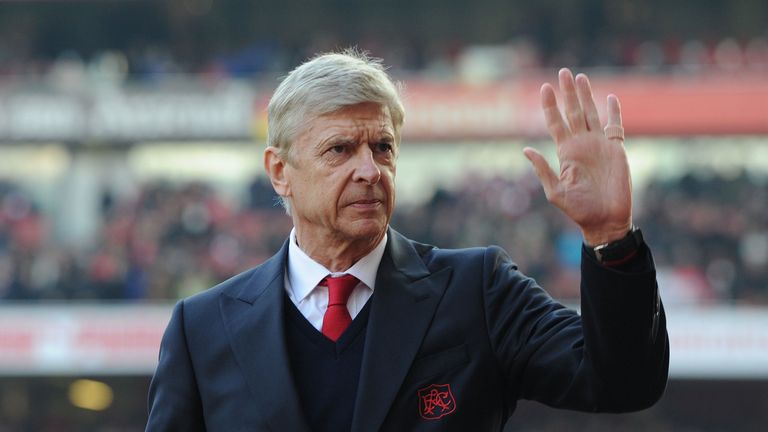 CARRAGHER
"When Wenger first came into the league - when Arsenal were battling Manchester United for the title - it was a nightmare if either team lost, but they were still great sides. The title was decided by the odd point and it was all very close.
"There was a strength and mentality going right through Arsenal then. I look at them now and they have a great run every year, go to Chelsea every year and lose exactly the same way - lose the first goal, get done on the counter for the second then it's game over.
"There are things I love about Arsenal and things I don't particularly like about Chelsea, maybe the way they've treated certain managers at times. But there is a ruthlessness which runs right through Chelsea which says, 'we don't expect second best'.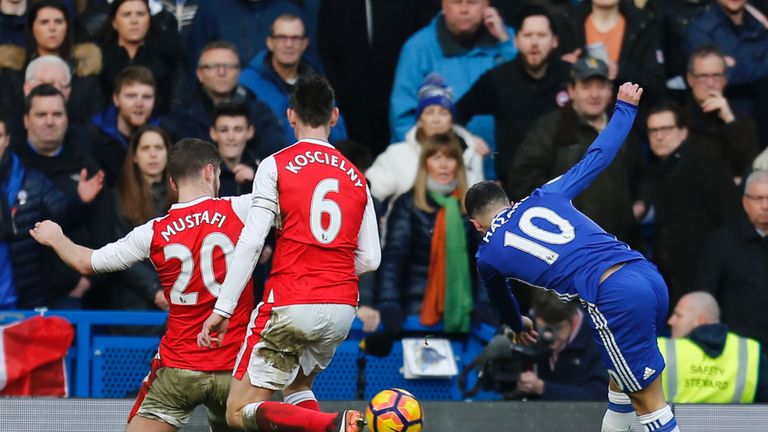 "For Wenger to continually say getting into the top four is good enough, that spreads through the club and onto the pitch. When you watched Arsenal play at Chelsea, they probably thought, 'it's not the end of the world if we lose, we'll probably still get in the top four and that's good enough for us'.
"That was never good enough for Arsenal when Wenger arrived and I don't know why it is now, it should never be good enough."
0 - Arsenal haven't won any of their last 10 Premier League away games vs the other teams currently in the top six (W0 D5 L5). Intimidation.

— OptaJoe (@OptaJoe) February 4, 2017
QUINN
"Someone at Arsenal has a big decision to make. I feel Arsene is getting these contract renewals because of his historical performances for the club. Should Wenger be given a new contract? I don't think now is the right time to release that news, it is not correct to unleash a wave of negative reaction that would follow such a decision, especially after the Chelsea defeat.
"The weakness and mentality of Arsenal's approach at Stamford Bridge, and for the big games in the title run-in, was astonishing. I felt bad watching the game, it was men against boys and something we've seen time and time again. Something has to change.
"Wenger has done great things at Arsenal but I'd like to see something he's done that warrants a new deal in the last 18 months. I'm not saying don't give it to him because I'm a great fan, but there needs to be an incentive.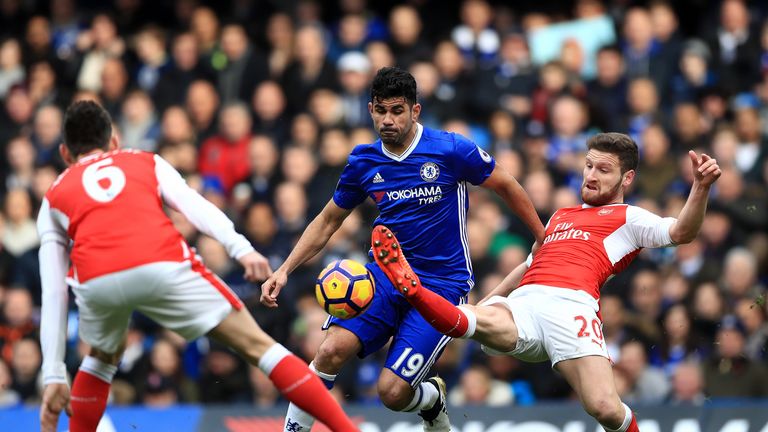 "If things go well between now and the end of the season, if they push on and try to finish second, if they do well in the Champions League then he should stay, but there needs to be something."
Fierce rivals on the field during their respective careers at Liverpool and Manchester United, Carragher and Neville were involved in another heated exchanged as the fought their corner over Wenger's future.
CARRA: The whole point of Arsenal leaving Highbury was to become a super power, attract better players and go for the Premier League and Champions League every season. Do you ever feel at the start of a season that Arsenal are realistically going to do that?
4 - Arsenal have lost four of their last nine PL games, the same total they'd lost in their previous 35 in the competition. Downturn.

— OptaJoe (@OptaJoe) February 4, 2017
NEVILLE: My frustration with Arsenal is the profile of players they end up with. I'm surprised the profile of player hasn't changed, that frustrates me a little bit when I see them overpowered in midfield in big games. However, they play a certain way and Wenger has his beliefs. We all laud Klopp, Antonio Conte and Pep Guardiola for their philosophies but Wenger has the most incredible philosophy over the last 15 years. He's stuck to his guns.
CARRA: But he hasn't won the league or the Champions League.
NEVILLE: Liverpool haven't won the league! Who can win the league when Chelsea, United and City are spending hundreds of millions?
QUINN: So Arsenal are fine not wanting to win the league?
NEVILLE: No, I'm just not comfortable supporting the removal of a manager who has got an incredible philosophy. Basically everyone has got bored of Wenger because he's been there so long. The reality of it is that we should become bored, we should celebrate what he's done.