The January transfer window was something of a non-event for Arsenal but, with the top-six clubs tending to favour summer transfers, there could be plenty of activity once the window re-opens.
Even at this early stage, the Gunners will be drawing up their summer transfer wishlist - but what does the future hold for those already at the club?
We've selected five current players whose futures at the Emirates have been the subject of debate and ask you to decide whether they should kept or shown the door.
Charlie Nicholas has had his say below, so make your decisions and check whether they tally with the Soccer Saturday pundit...
Aaron Ramsey
CHARLIE SAYS: "I think he'll go. I don't particularly blame him as he's not a deep midfield player and he has to play the role he thrives on for Wales. He won't play there because of Ozil so I think he will leave.
CHARLIE'S VERDICT: LET GO
Jack Wilshere
CHARLIE SAYS: "He'll leave if Ozil commits. That, obviously, is a big 'if' right now though. He's done well in a tough position at Bournemouth and quite a few of big clubs will be interested. I personally would want him to stay if they got the right money for Ozil.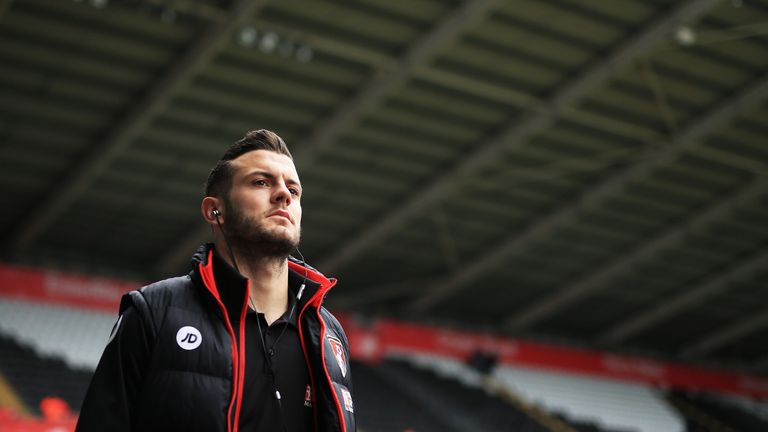 CHARLIE'S VERDICT: LET GO
Alex Oxlade-Chamberlain
CHARLIE SAYS: "I think it's time for him to move on. He's got bundles of ability, pace and strength, although he could do with finishing a bit better. He should be playing more than Iwobi and the fact that he isn't in ahead of him means I don't think he has a promising future at Arsenal."
CHARLIE'S VERDICT: LET GO
Mesut Ozil
CHARLIE SAYS: "I think in general aspects he'd like to say and I think they've got a better chance of him signing than Sanchez. He won't go back to Real or join Barca and Atletico wouldn't suit him. Bayern Munich or Dortmund could be options, but I don't think Dortmund would pay big money and the only way I see it happening at Bayern is if they let Robben or Ribery go."
CHARLIE'S VERDICT: KEEP
Theo Walcott
CHARLIE SAYS: "Theo will stay. His reputation is still 'could do better' with injuries stopping him when he gets going. He's about pace and goals and when he's fit he could probably get 20 goals. If he could stay fit he would be a huge asset to the squad."
CHARLIE'S VERDICT: KEEP