Jamie Redknapp described Arsenal's performance against West Brom as "shambolic" and "diabolical" after their 3-1 defeat at The Hawthorns.
Poor Arsenal marking allowed Craig Dawson to score twice on Saturday, while substitute Hal Robson-Kanu scored 75 seconds after coming onto the pitch in the second half.
The defeat increases the pressure on Arsene Wenger, with banners flown over the stadium both for and against his management, and leaves the Gunners five points off fourth-place Liverpool having played a game less.

Wenger's side have lost four of their last five league match and Redknapp suggested they are suffering from a lack of leadership in the dressing room.
"That's the sort of performance that gets managers the sack," he told Sky Sports. "That was shambolic from Arsenal.
"I have never seen a team at the top level, defending against a team we know are great from set-pieces, defend like that.
"Surely somebody has told them before the game you need to be very careful - Gareth McAuley, Craig Dawson, they are monsters at set-pieces.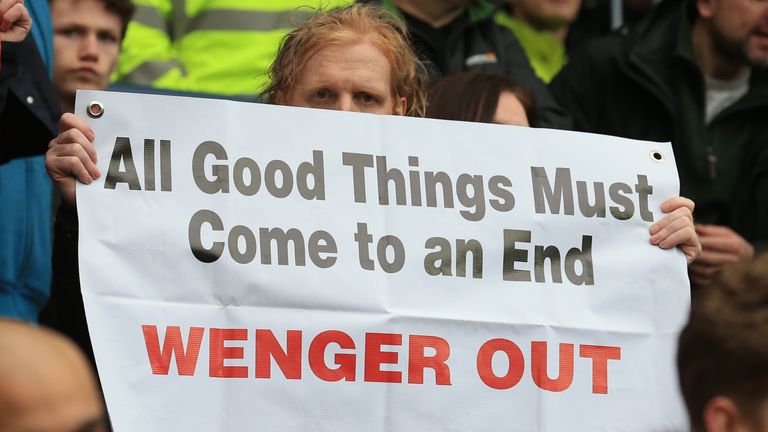 "You need leaders in the dressing room, somebody has to be organising, but it was a parting of the ways. I have not seen such shambolic defending.
"I feel so sorry for those Arsenal fans that have come up in their droves. I thought there would be a performance but that was diabolical.
"Arsene Wenger has taken a lot of stick, I hope he's in that dressing room telling those players exactly what he thinks of them because they have let him down and let the club down.
"They were second best in every single way."
Since beating Hull City on February 11, Arsenal have won just two matches in all competitions, both in the FA Cup against non-league Sutton United and Lincoln City.
"Wenger will take the brunt of this but the players have been diabolical today," Redknapp added. "I am trying to think of a positive but I can't get one.
"They didn't mark, there was no pace or energy, the amount of counter-attacks they gave up, I thought they looked a team going through the motions and they couldn't care less whether the manager is going to be there or not.
"The way it is going, they could go out of the FA Cup and the top four, unless they start to show some character. That's the worst Arsenal performance I have seen in a long, long time.
"It's almost got to the stage where it's not about Arsene Wenger anymore. It's about Arsenal Football Club and how much those players care about playing for Arsenal Football Club."
Fellow Sky Sports analyst Thierry Henry felt his former club showed a lack of commitment and desire, particularly when defending set-pieces.
"It is not enough to have 77 per cent possession and you don't do anything with it," Henry said. "You play against a team with 23 per cent of the ball and they create more chances, have more shots on target.
"What is that possession supposed to say? You have to do something with it and they had nowhere near the desire, commitment and attitude required to win a game in the Premier League.
"The way they lost, it was all about attitude."
Sky customers can now upgrade to Sky Sports and get 12 months for just £18 per month. Upgrade now!