Arsenal fans launch anti-Arsene Wenger protest van in latest stunt
By Lyall Thomas
Last Updated: 02/04/17 7:56pm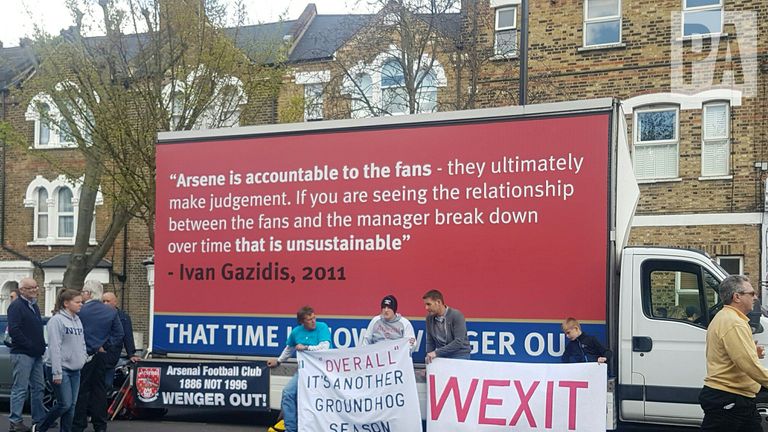 Arsenal fans launched an anti-Arsene Wenger van at the Emirates Stadium on Sunday in their latest protest against the Gunners boss.
The van, which sported two different messages on either side, was parked on Drayton Park opposite the main Arsenal box office ahead of the Premier League clash at home to Manchester City, which ended 2-2.
One side read: "Twenty years in Europe and we're still waiting..." with the recent 10-2 aggregate scoreline against Bayern Munich, which knocked them out of the Champions League, branded underneath.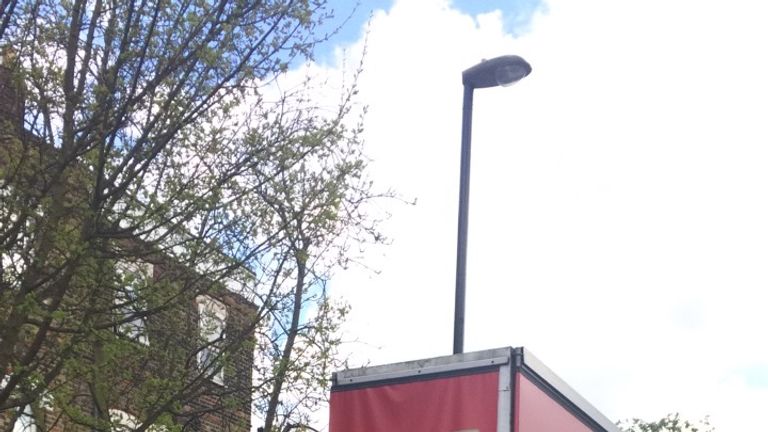 The other side fashioned a quote from Arsenal chief executive Ivan Gazidis in 2011 that read: "Arsene is accountable to the fans - they ultimately make judgement. If you are seeing the relationship between the fans and the manager break down over time that is unsustainable."
Fans also handed out flyers that included a seven-point plan saying how to back their "Wenger Out" campaign, which follows conflicting aeroplane banners - both in support and against Wenger - being flown over West Brom during their previous Premier League game.
Wenger, whose contract expires at the end of the season, has still not confirmed whether or not he will sign a new two-year deal on the table to remain as Arsenal boss.
He has admitted, however, that he is planning for next season and wants to continue, despite admitting he will listen to fan opinion when making his decision. The latest Arsenal fan protest did not appear to attract large numbers.