Mesut Ozil drops hint his Arsenal future may be linked to Arsene Wenger decision
By PA Sport
Last Updated: 09/04/17 8:16am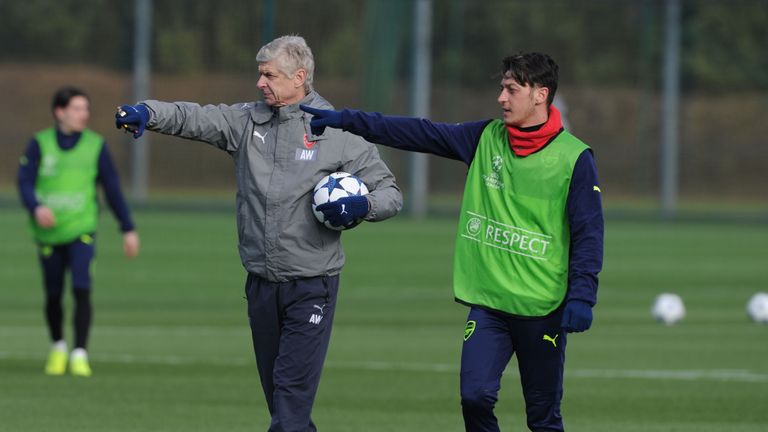 Mesut Ozil has indicated the future of Arsene Wenger remains critical to his own at Arsenal, saying he has a "super understanding" with the Gunners manager.
Ozil will have just one year left on his contract come the summer, but has stalled on committing his future to the Gunners as Wenger's own status remains unresolved.
Wenger has been in charge of the Gunners for more than 20 years but recent results have left his proud record of qualifying for the Champions League every season in peril.
World Cup winner Ozil says Wenger had been instrumental in persuading him to join Arsenal from Real Madrid, and suggested he was waiting to see how the manager's situation resolved itself before making any decision on his own.
"It's not just important for me but for the whole club," Ozil told The Mail on Sunday ahead of the Monday Night Football clash with Crystal Palace, live on Sky Sports.
"It's important to know if he stays or if he goes. We need to think towards next season.
"He's very important. In my career I've always made decisions not just because of clubs but managers, too. As a footballer, it's important to have the manager's trust and believe they can develop you.
"When I went from Madrid to Arsenal, I came for him because I told him at the time he'd be my first option. That was the case. We still have a super understanding today.
"I have his trust, he's a superb coach. He's been successful for many years, he's been here for 20 years and has always managed to get Arsenal to reach the Champions League, making Arsenal a big club. He deserves to be shown respect."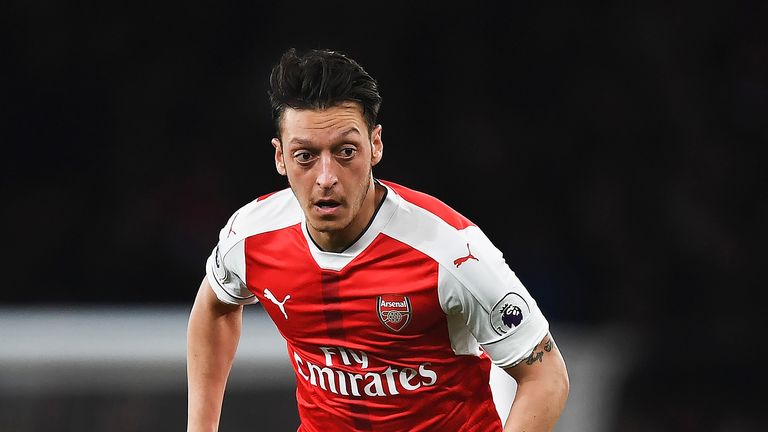 It's important to know if he stays or if he goes. We need to think towards next season.
Mesut Ozil on Arsene Wenger
Ozil believes Arsenal are still capable of winning the Premier League - a title they last won in 2004 - as well as the Champions League under Wenger, but said the squad must be strengthened.
"I think the club know they need to strengthen but what's most important is the manager's opinion," he added. "He and the club will make the decision.
"When you look at our squad, it's not as broad as Bayern [Munich]'s or Real Madrid's. In the Champions League, that's not enough, especially against big teams, because they have more breadth in their squad."
Arsenal are seven points behind fourth-placed Manchester City with two games in hand ahead of the trip to Selhurst Park.
But Ozil insists he has not considered how it would affect his thinking on a new contract if they missed out on a top-four place in the Premier League.
"I haven't thought about that. The club comes first, not Mesut Ozil or anyone," he said.
"The team have the aim to reach the Champions League and I'll fight for that. In the summer we have enough time to talk about the future and we'll do that."
"I'm very happy. I have a connection with the club. I love London, it's great to live here but I can't say today what will happen in the future. In the summer we'll definitely talk."
Watch Crystal Palace v Arsenal on Monday Night Football. Coverage begins on Sky Sports 1 HD at 7pm.
Sky customers can now upgrade to Sky Sports and get 12 months for just £18 per month. Upgrade now!