Arsene Wenger has admitted Arsenal are interested in signing Monaco striker Kylian Mbappe this summer.
But the Gunners boss, who has still not confirmed whether he will remain in his role next season, says they could be priced out of a move for the coveted 18-year-old.
Mbappe is reportedly of interest to a string of top clubs across Europe, including Real Madrid.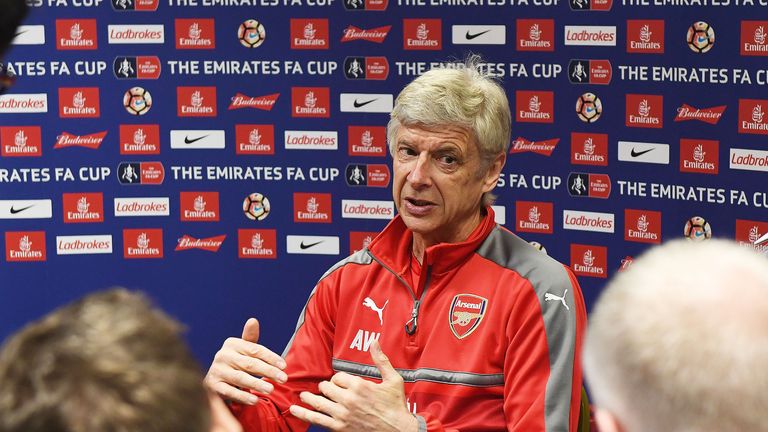 "Obviously it would be hypocritical and a lie to say that we are not looking at him," Wenger told French broadcaster SFR Sport.
"But he's already in the bracket of clubs who are, perhaps, much better financed than us."
Wenger also urged Mesut Ozil and Alexis Sanchez, who are involved in protracted talks over new contracts with just a year remaining on their current deals, to stay at Arsenal.
"Firstly I think they should stay here because they are world-class players and it's very difficult to find world-class players, even for a lot of money," he said.
"There are lots of clubs with lots of money. There are fewer talented players needing to make that decision. Today there's Mbappe from Monaco and the whole of Europe is already on to this.
"And not just us in our situation. You talk of 'losing out'; you've got to find them and bring them in. So, we have two reasons for keeping them. We'd like to be able to make additions."