Hector Bellerin hopes Arsenal can continue recent form against Tottenham
Last Updated: 27/04/17 2:26pm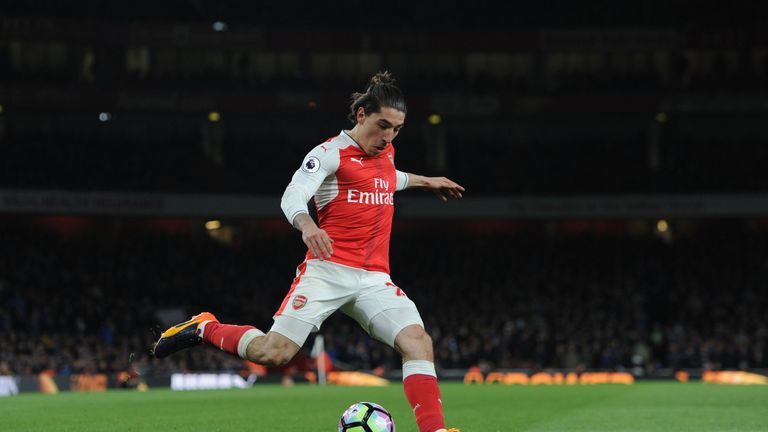 Hector Bellerin is hoping Arsenal can continue their recent resurgence with another good performance and result against Tottenham on Sunday, live on Sky Sports.
The two north London clubs face each other at White Hart Lane on Sunday, with the Gunners on a run of three straight wins, which include an FA Cup semi-final success over Manchester City.
Bellerin is hoping the renewed confidence will be maintained at Spurs.
The Spanish defender said: "There was good energy and good spirit and we've just got to keep it going into the weekend now.
"It's really important to get to those games with a good spirit and good mood in the dressing room and after these two last results, the team is in a great one and we've just got to keep it going.
"It was really important for us to get the win. The spirits were really high after the weekend, so we knew that we had to keep it up.
"Leicester is always tough. They're a team that defend really well, so it's always very hard to crack them.
"We had to wait until the last 10 minutes to do it but I think the team deserved the win. We had the most of the game."