Mesut Ozil says his Arsenal future does not hinge on Arsene Wenger's plans
By Dev Trehan
Last Updated: 04/05/17 11:31am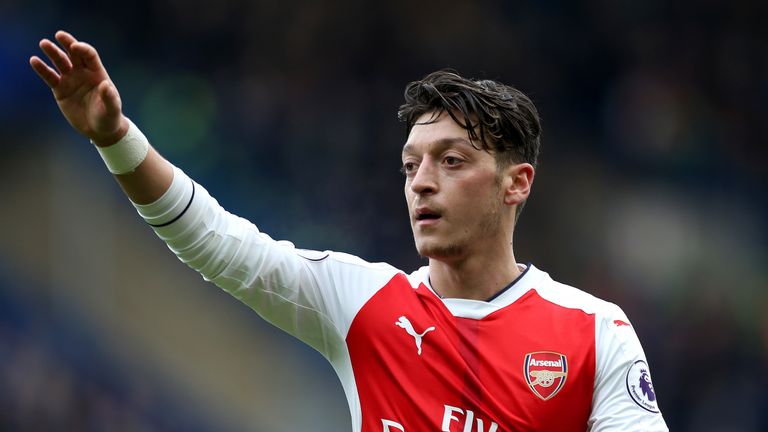 Mesut Ozil says his Arsenal future does not depend solely on Arsene Wenger staying on as manager.
Ozil's Arsenal deal - like that of Alexis Sanchez - expires in the summer of 2018 and the Germany international has previously hinted his future is linked to Wenger's, who brought him to the Emirates from Real Madrid in 2013.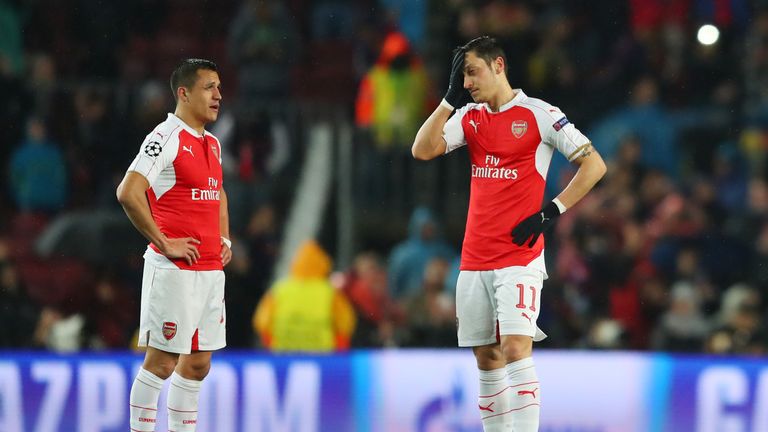 Wenger's contract expires this summer and the Frenchman is yet to publicly reveal whether he will continue as Arsenal manager next season.
With the Gunners into the FA Cup final and still in the race to finish in the Premier League's top four, Ozil says he remains focused on the job at hand.
"It [my future] does not only depend on the manager," Ozil told Goal. "Of course he was the one who convinced me to join Arsenal and he was a main factor for me to come here.
"He is a very experienced coach who made Arsenal one of the best clubs in the world. You must have respect for him, because he is a great manager. But I do not decide whether the manager stays or not. What's important for me is that we develop as a team and reach our goals."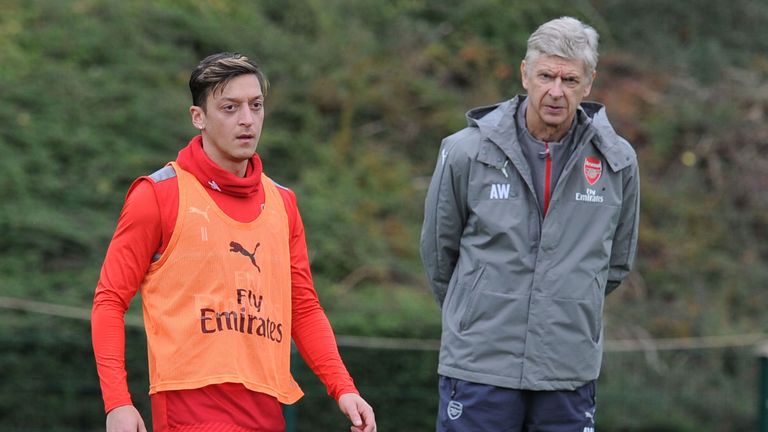 Wenger was asked at his news conference ahead of Sunday's clash with Manchester United whether reports Ozil is having his driveway re-tarmacked are an indication the German is likely to commit his long-term future to the club.
"That's a good conclusion," replied the Arsenal boss before adding there is no update on Ozil's contract situation.
Ozil has scored 11 goals and set up another 11 in a season where his overall performance - and in particular his body language on the pitch - has been heavily scrutinised.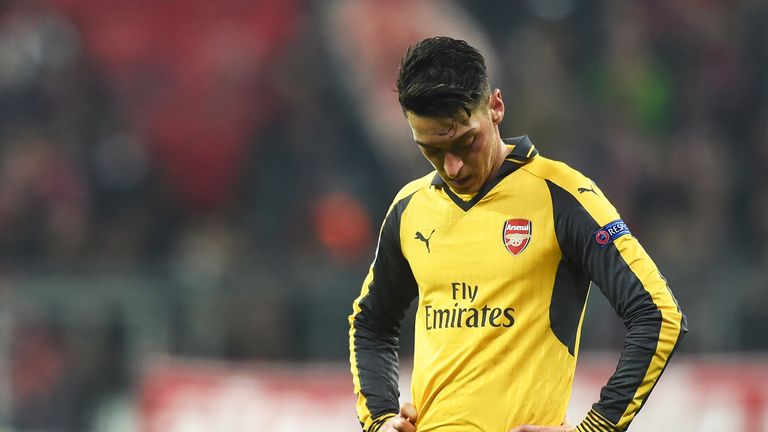 But the World Cup winner has defended his performances this season and says he has no intention of changing the way he plays.
"Some people like me, some people don't," Ozil said. "Some people look at my body language and think I don't care. But that's me. I won't change my body language or my style of play drastically anymore.
"Expectations on me were very high everywhere [I have been] because I am a player who can make the difference," the former Schalke and Werder Bremen star added.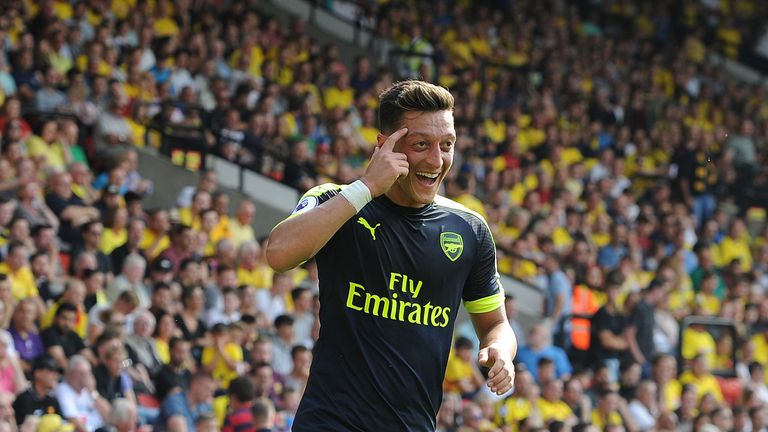 "You have to deal with that. There will always be criticism and there will always be praise but what matters is what the manager tells me. I have said that numerous times.
"But what I can't understand is when people say: 'Look, he does not push anymore' or 'He does not run enough'. If you look at my numbers you can see I run a lot and I show a good attitude."
Ozil's performances in an Arsenal shirt over the last four seasons have seen him compared with former Gunner Dennis Bergkamp.
"Of course that makes me proud and it is an honour," he added. "Bergkamp is a living legend at Arsenal and he was an amazing football player.
"But I do not want to compare myself with anybody. I have my own style and I've had it since I was a kid. I am proud of these comparisons, but I am Mesut Ozil."