Arsene Wenger says an announcement on his future is likely to be made following an Arsenal board meeting to be held after the FA Cup final.
The Gunners boss has confirmed his position will be discussed with the club's hierarchy after the clash with Chelsea at Wembley on May 27, along with summer transfer business and ongoing contract talks with Mesut Ozil and Alexis Sanchez.
But Wenger refused to discuss the continued uncertainty over his job ahead of their final Premier League game of the season against Everton on Sunday, with his contract set to expire this summer.
The Frenchman said: "I cannot tell you (about my future). The most important thing is to win on Sunday and what happens to me after can wait. I'm here to serve the club.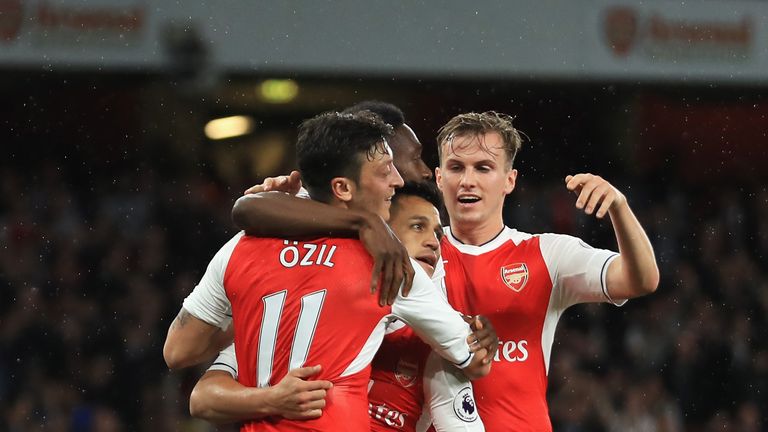 "I think the board meeting is after the FA Cup final. I will be there. At the moment I think we should focus on the short-term; on the last game and the cup final.
"There are lots of different aspects of a football club that have to be discussed at a board meeting and one of them will be the manager's future, as well as the players that have to come in, the contracts and all of that. You don't miss problems in a board meeting."
When asked whether there will be an announcement in the weeks after that meeting, Wenger said: "Yeah, of course."
Ozil and Sanchez have been involved in protracted talks over new deals, with their contracts to expire in 2018, but Wenger insists they do not carry the demeanour of players that want to leave.
"Maybe one day I might be able to speak about that, but I don't question their determination and focus because every game they turn up with strong performances," Wenger said.
"First of all they're under contract and they behave like they want to be at the club, be in the champions League. They don't behave like players who don't want to be at the club."