Five factors that cost Arsenal a place in the Champions League
By Nick Wright
Last Updated: 21/05/17 6:51pm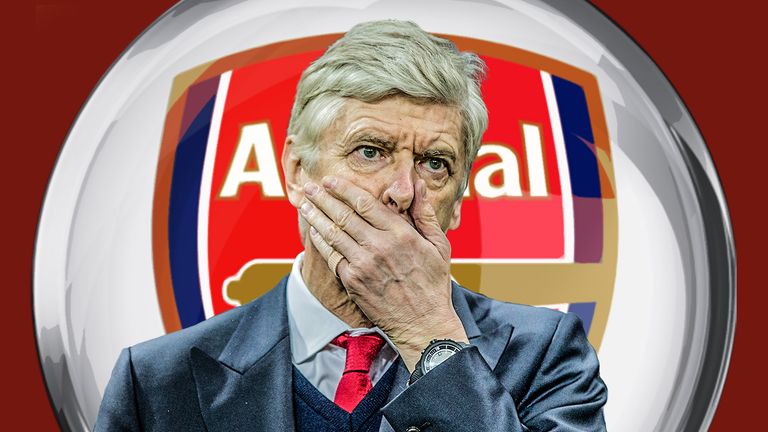 Arsenal missed out on Champions League qualification for the first time in Arsene Wenger's tenure despite a 3-1 win over Everton.
Manchester City and Liverpool thrashed Watford and Middlesbrough to finish third and fourth respectively, leaving the Gunners stranded in fifth place and facing a season in the Europa League.
Arsenal still have next weekend's FA Cup final against Chelsea to look forward to, but what went wrong in the Premier League? We examine the reasons why they fell short.
Summer of frustration
Arsenal confirmed the signing of Granit Xhaka in May last year but they harmed their prospects by leaving the rest of their summer business so late in the transfer window. Wenger started their season-opener against Liverpool with a makeshift centre-back pairing of Calum Chambers and Rob Holding. The 4-3 defeat highlighted just how underprepared they were.
Negotiations with Valencia for Shkodran Mustafi dragged on until August 30, while Lucas Perez's deadline day arrival from Deportivo La Coruna looked more and more like a panic buy as the season progressed. Jamie Vardy snubbed a move to the Emirates, while the decision to pass on N'Golo Kante looked like a poor misjudgment. As well as arriving late in the window, Arsenal's new recruits ultimately did not transform the team in the way Wenger might have hoped.
The Cazorla factor
Arsenal will wonder what might have been had Santi Cazorla been available. The Spaniard is the man who brings balance and creativity to Wenger's midfield, but another injury-ravaged campaign limited him to just 10 starts in all competitions. It was no coincidence that the Gunners did not lose any of them.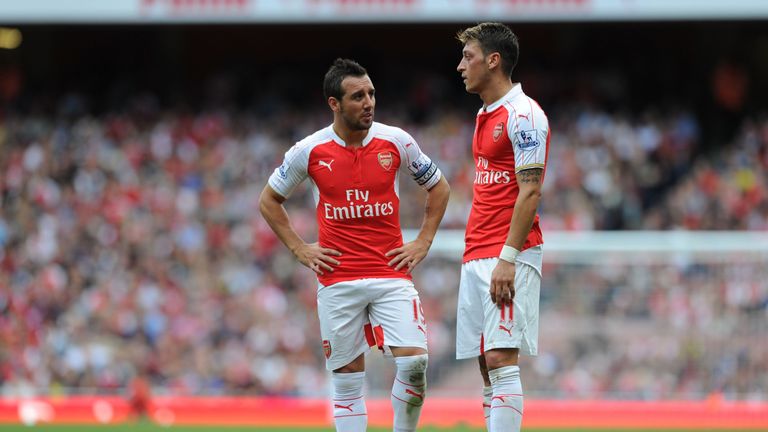 Without him, Wenger never found a satisfactory midfield pairing. The switch to a three-at-the-back formation provided greater stability through the middle of the team, but Francis Coquelin, Aaron Ramsey, Xhaka and Mohamed Elneny all struggled to find any kind of consistency across the whole campaign.
Big game failings
In such a tight race for the top-four places, Arsenal paid the price for their failings against their direct rivals. In 10 meetings with Chelsea, Tottenham, Manchester City, Liverpool and Manchester United, Wenger's men only won twice.
The 3-0 win over Chelsea back in September and Wenger's first Premier League win over Mourinho earlier this month were satisfying moments, but Arsenal's poor record against the big teams reflected poorly on the manager's tactics and the players' character. The 2-0 defeat to Spurs at White Hart Lane showed how they have fallen behind their north London neighbours.
Air of uncertainty
Wenger repeatedly stated the uncertainty surrounding his own future should have no bearing on his players' performances, but it certainly seemed to take its toll on the team during their dismal run of form between February and April.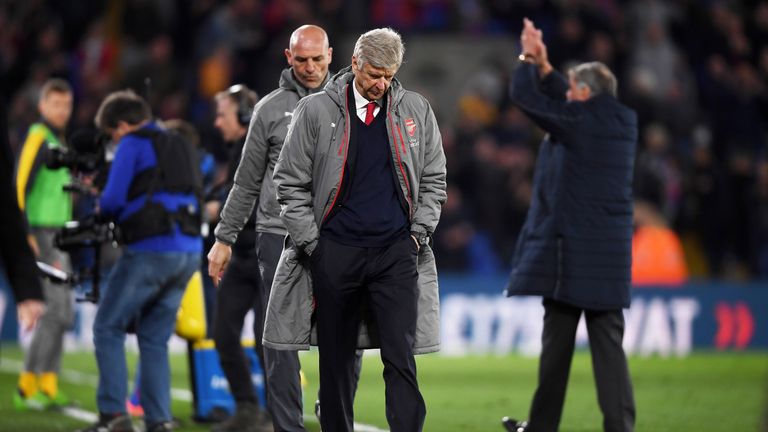 It is difficult to escape the feeling that it has been handled poorly. Wenger said in March that he would reveal his decision "very soon", but the weeks passed by without an announcement or any kind of comment from the board. Arsenal's players will now head into the FA Cup final without knowing who will be their manager next season.
Leaking defence
Arsenal scored more goals (77) than in any Premier League season since 2009/10, but their defensive record emphasised the issues at the other end. The Gunners conceded 44 times in total. It was more than in any of the previous four campaigns and it proved costly.
Holding's eye-catching performances in a back three provide hope for the future, but Mustafi and Gabriel Paulista are yet to demonstrate that they are the right men to partner Laurent Koscielny, while the ageing Per Mertesacker might be reaching the end of his time in north London. It will be an area in need of attention for whoever leads the team into next season.