Alisher Usmanov will meet his closest advisers on Wednesday to discuss his options in the battle to take control of Arsenal.
Sky Sports News HQ understands Usmanov is not willing to give up on his desire to become Arsenal's majority shareholder, despite having a £1bn offer for Stanley Kroenke's 67 per cent stake in the club turned down.
Kroenke's holding company KSE UK released a statement on Monday saying he remained committed to Arsenal and his shares "are not, and never have been, for sale".
Usmanov wants to increase his 30 per cent stake in the club and he believes his investment can turn Arsenal back into Premier League champions.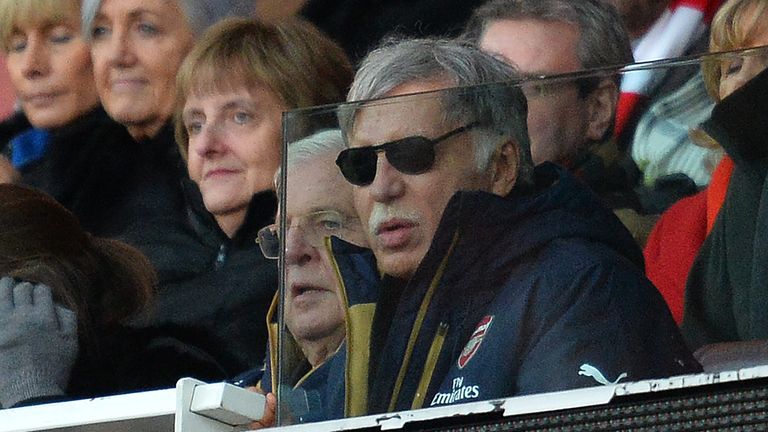 Uzbek-born Russian Usmanov, who has a personal fortune of around £11.2bn, has long been interested in taking control of the club from Kroenke.
Kroenke has been Arsenal's majority shareholder since 2011 and increased his shareholding - through his company Kroenke Sports Enterprise - to 67.05 per cent in May 2016, with the purchase of 23 ordinary shares.
Usmanov recently stated his belief that Arsene Wenger should begin the process of identifying Arsenal's next manager, describing the long-serving Frenchman as the club's "main symbol and asset."
"Some continuity is needed," Usmanov said in comments reported by Bloomberg last month. "This includes the need to prepare a successor for Wenger, but in a very respectful way. I can suggest that Wenger himself can prepare a successor."