Arsenal midfielder Santi Cazorla expects to be out until November
By Nick Lustig
Last Updated: 31/05/17 2:11pm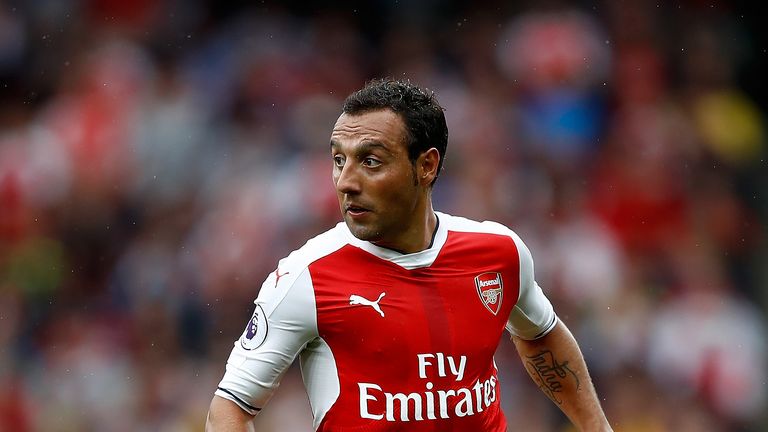 Arsenal midfielder Santi Cazorla does not expect to return to action before November, having undergone eight operations to repair his injured right ankle.
The 32-year-old has been on the sidelines since last October after damaging his ankle in the 6-0 Champions League victory over Ludogorets.
Cazorla underwent surgery on the injury in December and, despite his lengthy period of absence, was handed a new one-year contract by the Gunners at the beginning of the year.
The Spain international was at Wembley to watch his team-mates win the FA Cup on Saturday, but has since revealed he will not be fit for the start of next season.
"You feel like throwing in the towel but my desire to play football is above everything," he told Spanish radio station Cadena Ser.
"I haven't been given a timeframe. It's very difficult to put a date, but I don't think it will be before five months."
Cazorla added: "It's been since October that I last played.
"I've undergone eight surgeries, the last one (on Monday). I hope that things go better.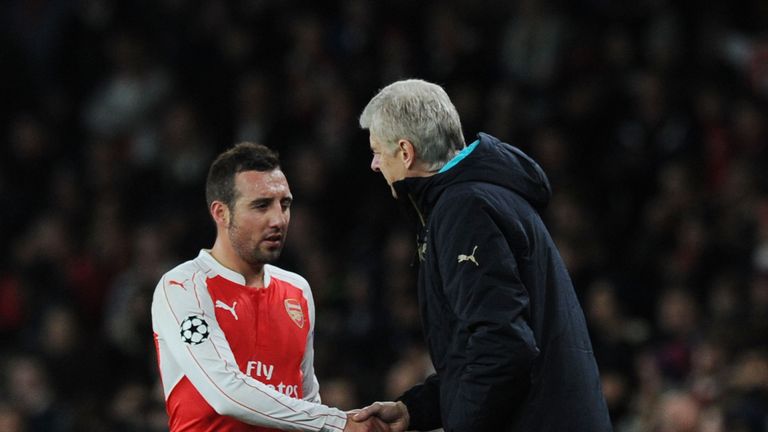 "I've had complications since November. I got a bacterial infection in surgery, my bone got infected, the wound would not close and I had a graft done."
Cazorla, who moved to the Emirates from Malaga in 2012, admits the 2016/17 campaign had been his most testing to date but praised the club for sticking by him during his drawn-out recovery.
Asked if it was the worst season of his career, he said: "Yes.
"I remember I had a bad spell with a back problem but this is worse because it doesn't depend on me.
"Right now I can't think about the future. I just want to return to playing.
"Arsenal have been very good to me. They gave me a contract extension before I had my surgery. The coach (Wenger) spoke to me and reassured me."