Alexis Sanchez wants to steer Arsenal to 85 points and put them in the title race, according to Arsene Wenger.
Sanchez returned to full training at the club this week after an extended leave of absence following his involvement in the Confederations Cup for Chile this summer.
Wenger has not confirmed whether or not Sanchez - who has less than 12 months remaining on his current deal - has asked to leave the club, amid interest from Manchester City and Paris Saint-Germain, but has insisted the 28-year-old will respect his contract.
The Arsenal boss also remains adamant Sanchez will be fully committed to helping the Gunners sustain a title challenge next season.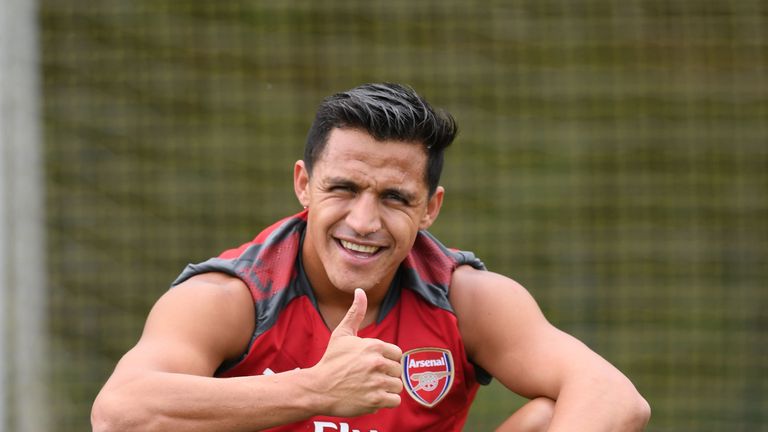 Asked whether he was confident that Sanchez will give everything to the team if he remains at the club this summer, Wenger replied: "Of course. Why not?
"My conviction - and if you look well - it's always in your interests, even if you have a short contract, to do well. And the kind of character he is.
"He is a winner. When he goes on the football pitch, he wants to win. He is a guy who loves football. He has advantages and disadvantages on both sides going into a situation like that.
"When you have made 75 points (last season), your target is to get 10 points more. And with 10 points more, you are in there (the title race)."
A return to Champions League football would be a minimum requirement for Wenger following his new two-year contract extension, but the 67-year-old does not believe winning the Europa League should warrant a place in the elite competition.


Manchester United finished sixth last year but will be playing in the Champions League after beating Ajax 2-0 in the Europa League final in May - a reward Wenger has never been keen on.
"I was always against it," he said. "Because apart from Man United, who did win the Europa League, all the years before it was always a team who was kicked out of the Champions League by having been kicked out of it before.
"You cannot go into the season and think that (you will get into the Champions League by winning the Europa League).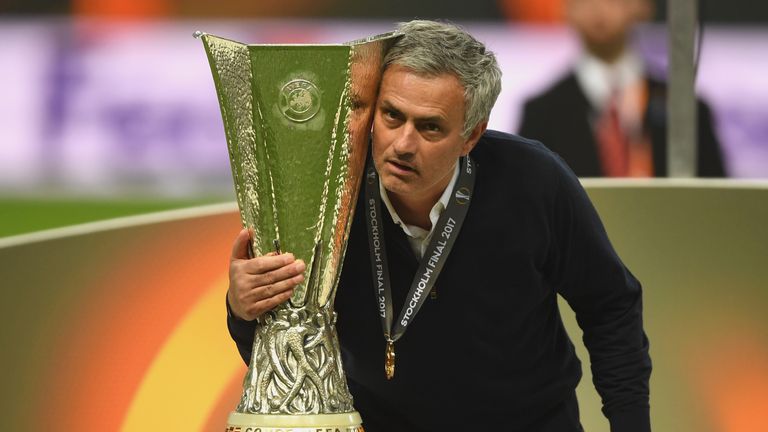 "I always was not in favour of that, because I think at some stage it can influence on the championship, because if a team is in April in a position where they have more chance to win the Europa League they can let some games go in the championship, and not completely focus on that, on the regularity of the competition.
"I will always play a team that has a good chance to win the next game. In the Europa League if we can afford sometimes to rest some players we will do it.
"But we have to adapt to the level of the competition and see first what kind of group we play in."