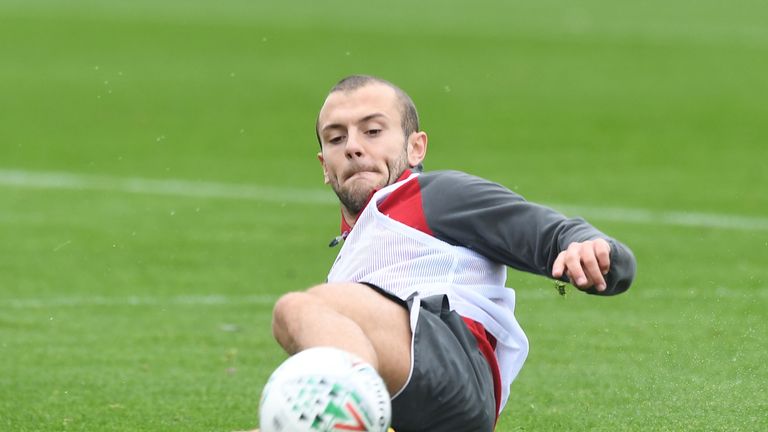 Jack Wilshere has revealed he has already started planning for life after his playing career by taking his coaching badges.
Wilshere completed the Football Association's Level Two coaching qualification last season while on loan at Bournemouth and has now begun taking his UEFA 'B' badge.
The 25-year-old has impressed in the Europa League since his return from injury in September, although his appearance against Everton on Sunday - off the bench - was his first in the Premier League this season.
"Last year when I was at Bournemouth, because they're not in Europe and didn't have a midweek game, it seemed like an opportunity," Wilshere told the Arsenal Podcast when asked about coaching.
"A few of the lads were talking about doing their Level Two and I thought, I'm going to jump on it.
"I really enjoyed it, while I'm fit and playing and healthy I might not need it, but even if I've got another 10 years left in me I don't want to be at the end of my career and maybe have a year out and be thinking, what do I want to do…and then have to go through Level Two, UEFA B, UEFA A.
"I'm doing my UEFA B at the minute. Luckily I've got great facilities here at Arsenal, great players and the PFA and the FA have been great and really helpful. I'm going to complete that and then see what I want to do."
The midfielder is now studying alongside Arsenal team-mate Per Mertesacker, who is in his last season as a player before taking up a role as the club's Academy head.
"It was Per's idea," Wilshere added. "I told him we'd done it at Bournemouth and we were chatting about it.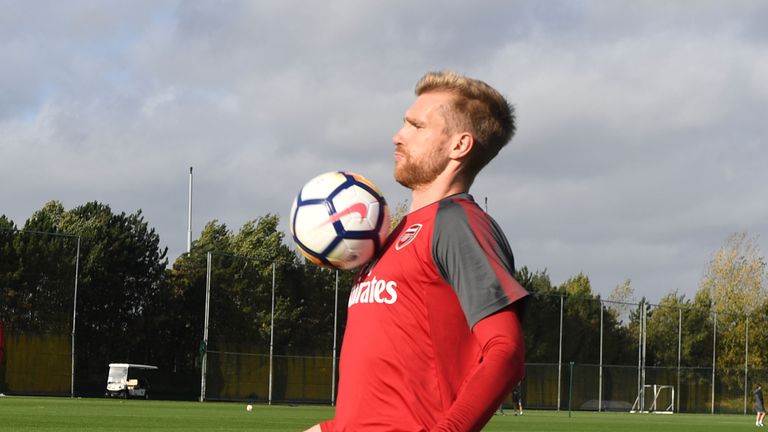 "He said, if you want to do it with me, I'm doing it. I was up for it. I think Per's going to be great at that job. He might need an assistant one day, you never know!
"He's got that character, he's a great captain even though he's not playing [regularly]. He's the most positive, he wants the team to do well and he's a great example to young players."