Petr Cech believes Tottenham must win a trophy to match Arsenal's success, denying suggestions of a north London power shift.
Tottenham finished ahead of Arsenal for the first time in 22 years when they claimed second spot in the Premier League last season, while the Gunners missed out on a place in the Champions League by ending the campaign in fifth place.
Arsenal lifted their third FA Cup in the last four years with victory over champions Chelsea at Wembley in May, though, and ahead of this weekend's north London derby Cech insists Spurs need to secure silverware before they can claim to have moved ahead of their rivals.


Asked if there had been a power shift in north London, Cech said: "No I don't think so. There is always one odd year where things can change, but the most important thing for us is competing against the other teams for the Premier League title and for the glory.
"We are not competing against Tottenham Hotspur. Two years ago when we finished above them we were disappointed because we didn't win the title.
"Our target is to win the title and be successful during the season, not necessarily looking at what Tottenham are doing."
Cech added: "They've been there in the last few years so now I think they have to make sure they win something to show the progression.
"Success is ultimately winning trophies. We were under pressure the last couple of years, people talking about winning trophies, obviously we are disappointed not to have won the title but we won FA Cups. Although the season was not always what we wanted, we always had a trophy at the end of it."
Arsene Wenger's position as manager of Arsenal has come under scrutiny over the last year, with his decision to sign a two-year extension at the club in the summer met by disapproval from many Gunners supporters.
Meanwhile, Tottenham boss Mauricio Pochettino has earned plaudits for leading the club to challenge for the Premier League title in the last two seasons, while recent victories over Real Madrid and Borussia Dortmund have asserted their position in the Champions League.
"The big factor was the appointment of Mauricio Pochettino," Cech added. "You can see from his work at Southampton, he showed that he is very capable as a manager and coach.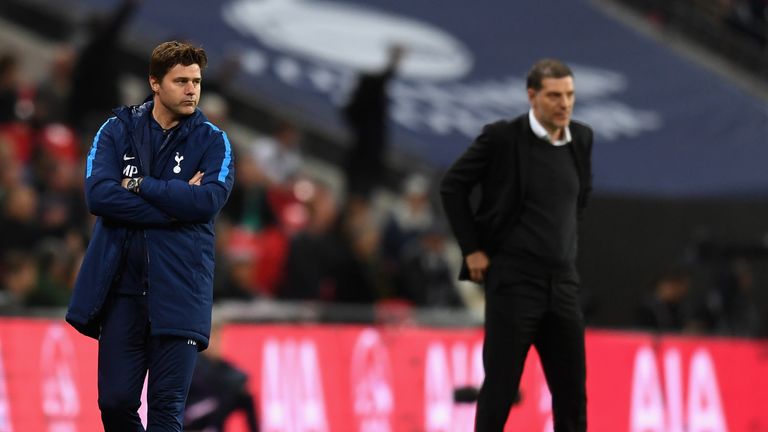 There was always something missing but I would say the difference was when Pochettino came.
"For me that made the biggest difference because they have young, talented players as well as experienced players, their team is very well balanced. There was always something missing but I would say the difference was when Pochettino came."
Arsenal's dressing room remains under scrutiny, with Alexis Sanchez and Mesut Ozil's commitment questioned due to the duo's unwillingness to sign extensions on their current contracts, which are set to expire at the end of the season.
Former Arsenal defender Lee Dixon insists Sanchez and Ozil would have been "shown the door" if they had played in the teams of his era, but Cech has defended his team-mates.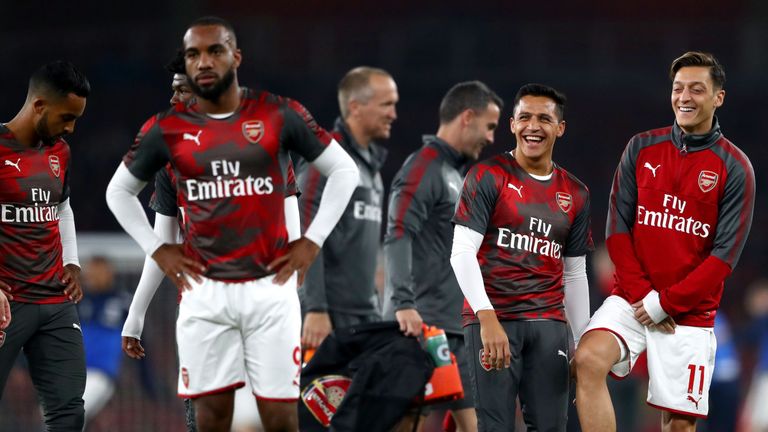 "They are an important part of the team," said Cech. "With the quality of Alexis and Mesut you are always happy to have players like this in the team.
"But you need them to perform, you need to feel they are committed to the case, I have to say they come every day, they work and as a team we feel that - although there is a lot of speculation, their contracts are different to everyone else's - you can see they are committed to the team.
"They train well and we hope their form will help us reach the target."