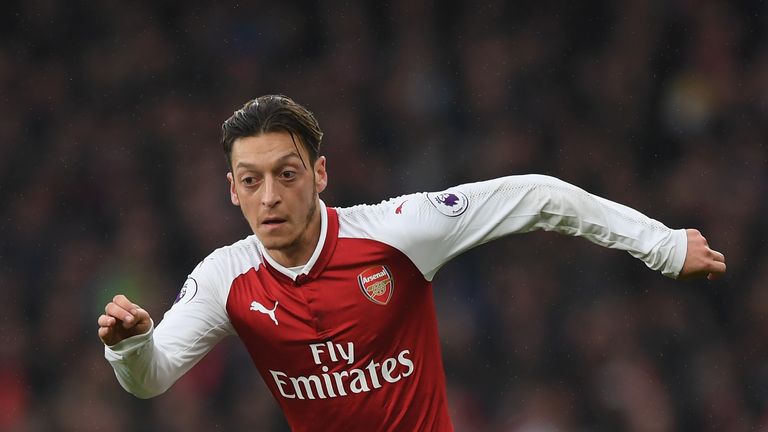 Arsene Wenger thinks Mesut Ozil is "showing he can fight" after he played a starring role in Arsenal's 5-0 win over Huddersfield on Wednesday.
Arsenal laboured for fluency and precision after claiming the early lead, but eventually took full control in the final quarter.
Germany international Ozil dominated the late proceedings, ending the night with two assists and a goal of his own.
"Nobody has to convince us he's a great football player," said Wenger, of Ozil, whose contract with the Gunners expires next summer.
"Everybody knows in the stadium he's a great football player, but at the moment as well he shows he can fight.
"Our job is to encourage people to fight, but I think he always covered the distances in games, but he's at an age where he's more mature and understands what is more important and what is less important.
"Everybody wants to be acknowledged for his quality, and the judgements are sometimes harsh in a footballer's job. But overall I believe the majority of people here love him, and always loved him.
"When you look at the percentage of possession during a game, no matter what the game is, he always wants the ball. He never hides, he's always available.
"If you are dominated you touch the ball less, but when you win the ball, he always wants the ball."
Although Arsenal were comfortable winners against Huddersfield, they suffered a blow as Alexandre Lacazette went off injured.
The striker will miss Saturday's clash against Manchester United with a groin injury.