Arsene Wenger says team selections put Arsenal first
By Richard Cooke
Last Updated: 06/12/17 11:17pm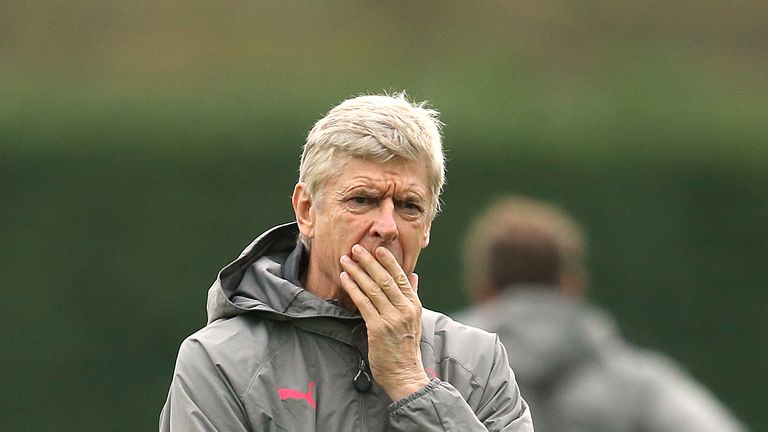 Arsenal manager Arsene Wenger insists his team selection will always reflect what is best for the team.
Wenger has been picking two different sides to compete in the Premier League and Europa League this season.
Jack Wilshere, Theo Walcott, Olivier Giroud and Mohamed Elneny have mostly featured in Europe but have been left on the sidelines for the league campaign.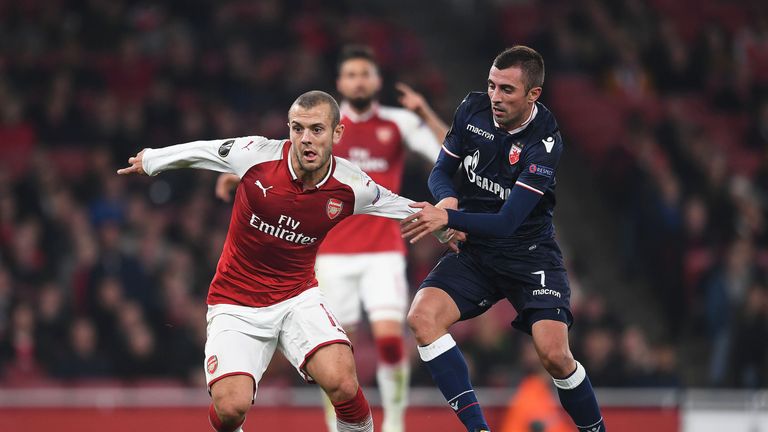 Wilshere, Walcott and Giroud have all spoken about their frustration at a lack of game time in the Premier League - with France striker Giroud currently being picked for his country.
But even Giroud, who is yet to start a league game this season, has been warned by France assistant manager Guy Stephan that he needs to play more - even if Wenger feels the 31-year-old has had plenty of opportunities.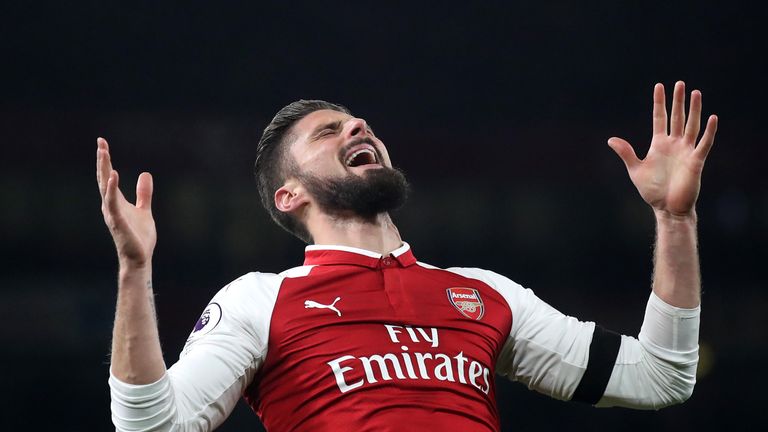 "They have to make their decisions, I have to make mine," Wenger said of international managers. "I cannot consider too much the interest of the national team, even if I support France. I can only play with 11 players and the players have to deal with that and so do I.
"Overall I try to give them competition, which is what they have had until now. But these are discussions I have had with the players. It's part of it."
Wenger has been able to keep everyone relatively involved in first-team matters due to Europa League commitments.
But that will change after Thursday's final Group H game at home to BATE Borisov. With Arsenal already assured of progressing as group winners, the competition will not be back on the calendar until February.
"It is anyway difficult to keep them happy," Wenger said when asked if it would be more difficult to do so with a lack of European games in the coming months.
"You cannot keep players happy, but they deal well with it and it's a problem we all have to deal with.
"As a player, they fight and I must say this is a job where you always have to be ready. When you are called up you have to be ready.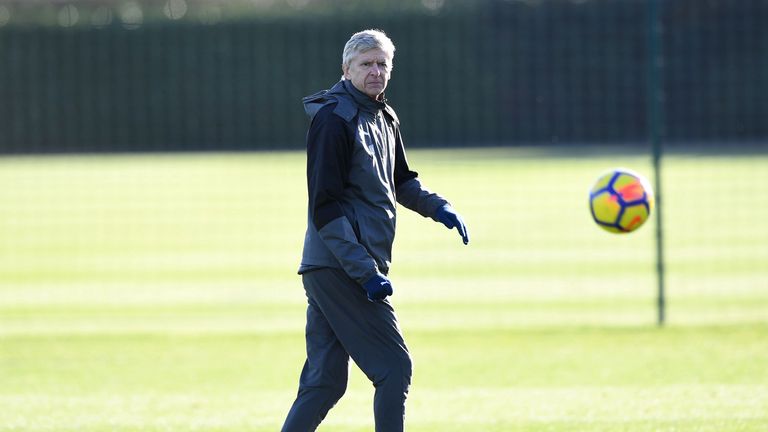 "Some manage to do it, some not. In the squad, this season more than ever, I cannot see a weakness in anyone's motivation and quality in training.
"That doesn't mean that the players who do not play, you respect them less. You respect people through their attitude and their attitude is fantastic."