Arsene Wenger insists Olivier Giroud is going nowhere after the striker came off the bench to salvage a point for Arsenal at Southampton.
Charlie Austin's early goal had put Southampton in front until Giroud's 88th-minute header ensured the spoils were shared at St Mary's.
It was Giroud's 17th Premier League goal as a substitute for Arsenal, with the Frenchman yet to start a league game all season.
However, despite being linked with a move away in the Sunday newspapers, Wenger says Giroud remains an important player for Arsenal and will see his name feature in the starting line-up.
"He is important - why should we lose an important player? It is up to us [and not Giroud]," Wenger said.
"He will start more games. I believe as well it's always the same when you have many good players, some of them cannot play.
"The question you get is always why does the guy who is good not play? Because if you take him on you have another guy who is good who will not play, it is as simple as that."
Austin fired the hosts ahead in just the third minute, capitalising on a lackadaisical start from the Gunners back line.
And though Arsenal rallied late on, Wenger found himself evaluating Alexis Sanchez's overall performance for Arsenal, claiming the Chilean started far too deep to make an impact.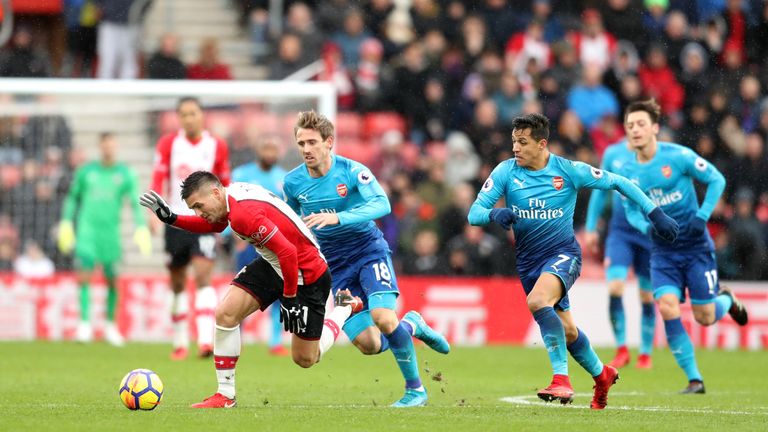 "I think in the second half I am happy with his performance," Wenger added. "In the first half I feel he played a little bit too deep, we need him a little higher up in the pitch and especially when you dominate the game it is important that he plays in the final third.
"He is tempted sometimes to drop a little bit deep in midfield. Then when you start 35 yards away from goal, it's difficult to score."
Wenger was also unhappy with what he perceived as time-wasting from Southampton as they looked to see the game out in the latter stages - specifically when his side were prevented from taking a quick free-kick in the last minute.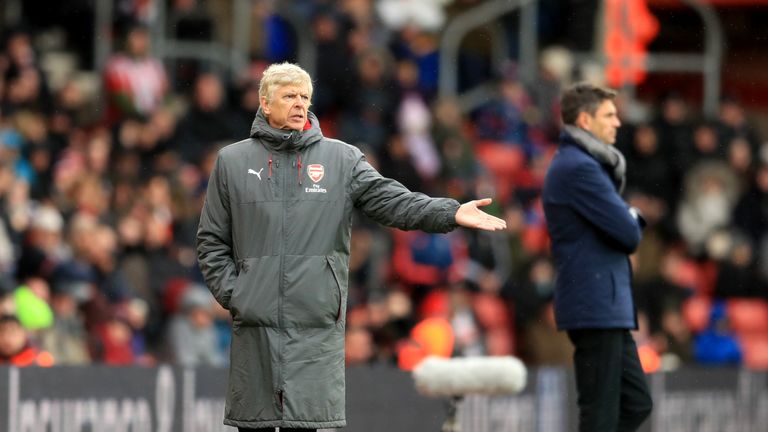 "I must say I am very frustrated as in the second half there was a lot of time-wasting," he added.
"Especially on the final ball on the counter-attack, it is very frustrating to give the advantage to the guy who had the foul because we were not only called back.
"We were three against one but we played it quick and the referee called the ball back without any reason and that was a huge advantage for Southampton in the final minute."