Arsene Wenger says Premier League referees are stuck in 'dark ages'
By Alys Bowen
Last Updated: 03/01/18 12:15am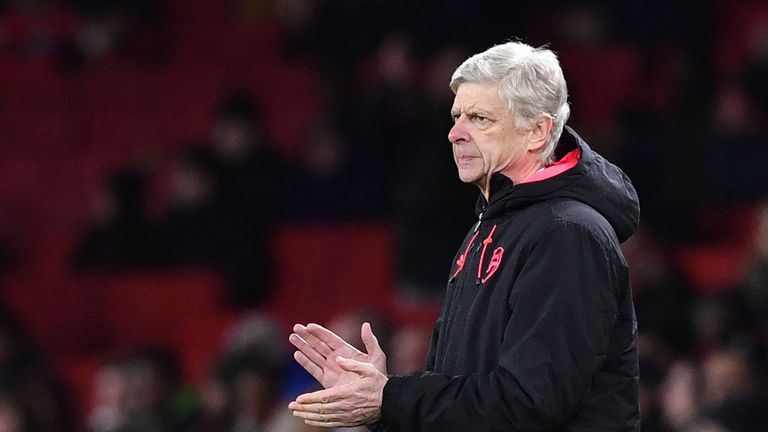 Arsene Wenger has called on referees to adopt a more modern approach to disciplining players in order to offer fans "crisp, sharp action".
The Arsenal manager, whose side face Chelsea live on Sky Sports on Wednesday, has also called for the handball rules to be simplified after the Gunners conceded a controversial late penalty to draw with West Brom.
Wenger was charged by the FA over his conduct towards match officials in Arsenal's draw with the Baggies.
He said: "For me, they have to serve the game like we have to serve the game, and to try to give positive emotions to people who love football in the stand.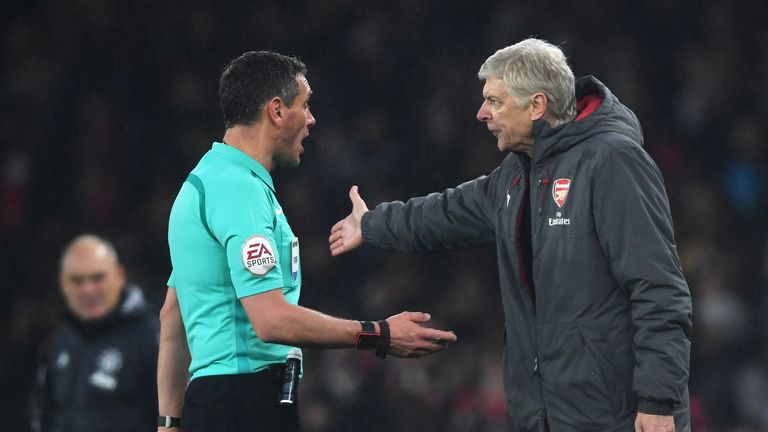 "It's not [appropriate] any more, in 2018, that the guy calls a player, speaks half a minute, or a minute to him, to say, 'Look, you have to behave properly.' That is gone.
"That is not the rhythm of a modern society. People want crisp, sharp action, and the referee has to make sure that that happens.
"This is the 1950s, where the guy talks to him - 'If you're not nice, I might punish you'. Come on, let's not waste time.
"What does it help for the game? Nothing. Nothing happens. People who sit in the stand don't want to see that.
"They want to see, 'Come on, let's get on with it and play'. That's our responsibility. We don't live in the dark ages."
Handballs have become increasingly problematic for Premier League referees, however, their worries could soon be eased as Video Assistant Referee (VARs) are set to be trialled across 20 games this season.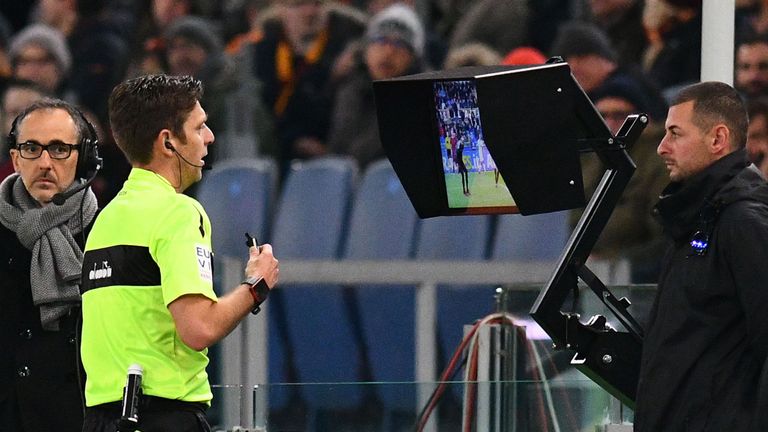 The system will be used for the first time in a competitive club match in England on January 8 during the FA Cup third-round clash between rivals Brighton and Crystal Palace, with the technology able to assist on goals, penalties, red cards and cases of mistaken identity.
"It is inevitable because the referee can get help and become more efficient," Wenger said.
"If somebody upstairs quicker than he does, tells him, 'Go, let it go', that's what we want.
"It's not that he walks down the side of the pitch and watches a screen, and the people in the stand freeze up there until he has made a decision.
"That's not what we want. If it's [like] that, I personally am against it."