Arsenal handed a Premier League debut to Konstantinos Mavropanos for the clash with Manchester United at Old Trafford.
In January we profiled the signing from PAS Giannina...
Mavropanos has become Arsenal's first signing since the appointment of new head of recruitment Sven Mislintat.
But how good is the Greece U21 international? And what are his strengths and weaknesses? We asked Greek football journalist George Tsitsonis from AGONASport for the lowdown.
Konstantinos Mavropanos
Club: PAS Giannina
Nationality: Greek
Age: 20
Position: Central defender
How highly is Mavropanos regarded in Greece?
Mavropanos is highly regarded in Greece in so far as he is a young defender with great potential. He is considered one of the biggest talents in the Greek game. His rise to prominence is similar to that of Panagiotis Retsos, a 19-year-old who broke the Greek transfer record last summer with a move to Bayer Leverkusen from Olympiakos.
Mavropanos has been superb this season for PAS in the Greek Super League. They are a smaller, regional club, but he has begun to make a name for himself with his quality displays.
He has been one of the league's top defenders this season. His performances had led to interest from Olympiakos and AEK Athens, however, it appears as though Arsenal beat the domestic sides to his signing.
Is it a surprise that a big club such as Arsenal have come in for him?
Despite Mavropanos' meteoric rise this season, it's a massive surprise that Arsenal have come in for him. Remember, this is a player who had only made two appearances in the Greek top flight heading into this season.
The comparison to Retsos is indicative of just how big a surprise this is. Many clubs had been tracking Retsos over the previous year and he had been already called up to the national team.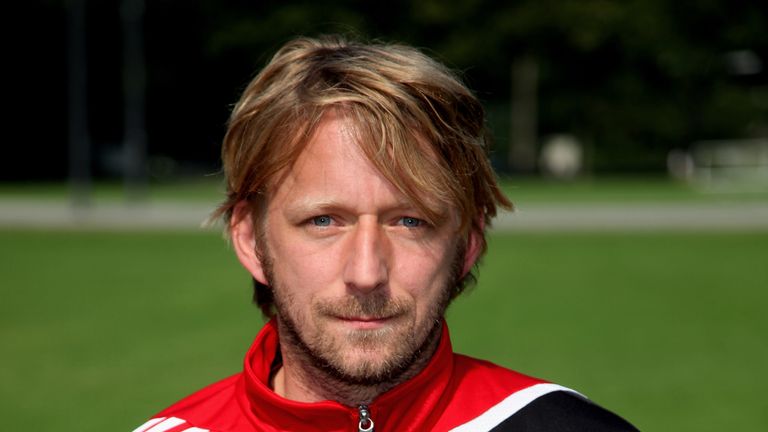 Retsos was much better known than Mavropanos and had more experience. It was only this season and specifically in the last two months that the bigger Greek sides started to consider signing the former Apollon Smyrnis academy product.
So Arsenal's decision to go after the player is really quite a shock.
What are his strengths and weaknesses?
Mavropanos' main strengths are his dynamic play, mainly his ball-winning capabilities and aerial prowess. His height (he is 6ft 4ins) should certainly help in England, and in Greece has also shown a knack for scoring goals (he has scored three this season for PAS).
The 20-year-old is strong and suited to a physical style of play. He has proven to be a defender who does not make a lot of mistakes in possession or in terms of positioning or one-on-one defending.
Mavropanos is an extremely hard worker who has improved at every stage of his career. He is considered a humble, down-to-earth player who is very coachable. Even as a young player, he displayed strong character and showed a willingness to be a leader on the pitch.
Technically, Mavropanos is not a bad player. However, he will need to improve his distribution to make it in the Premier League. His first touch and close control will need more work, especially considering he is leaving a defensive side who play on the break for an attacking in which the defenders need to be very comfortable in possession.
He will also have to deal with the huge difference in quality between the Greek Super League and Premier League. The speed of play will be an enormous adjustment given his lack of experience.


How good can he become?
Mavropanos seems to have the physical and mental attributes to make it as a very good pro. Whether he can make the grade in England and at a club the size of Arsenal remains to be seen.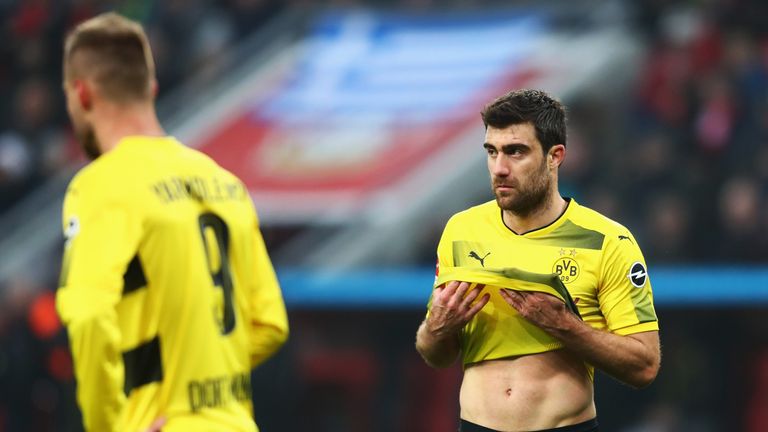 Personally, I do not see any reason why he cannot develop into a Greek defender of the pedigree of Borussia Dortmund's Sokratis Papastathopoulos or Roma's Kostas Manolas, but he is still in need of more experience.
The Arsenal first team does not appear to be a reality at the moment, but with some game-time on loan, then perhaps he could develop into a player that can compete for a spot in the Gunners' squad.