Arsene Wenger is confident Henrikh Mkhitaryan will fit in well at Arsenal
By Mark Crellin
Last Updated: 23/01/18 3:50pm
Arsenal manager Arsene Wenger says their acquisition of Henrikh Mkhitaryan for Alexis Sanchez is an exchange of two world class talents.
And Wenger thinks new boy Mkhitaryan will help the Gunners "be efficient" when they are attacking.
Sanchez had been a key performer for Arsenal since his arrival three and a half seasons ago but, with his contract set to expire in the summer, they opted to swap the forward for Mkhitaryan.
The 29-year-old Armenia international struggled for game time at Old Trafford this season but Wenger does not feel Arsenal are getting the rough end of the deal.
"We lose a world-class player and we gain a world-class player," said Wenger.
"How efficient that will work, it will be down to the performances of both players.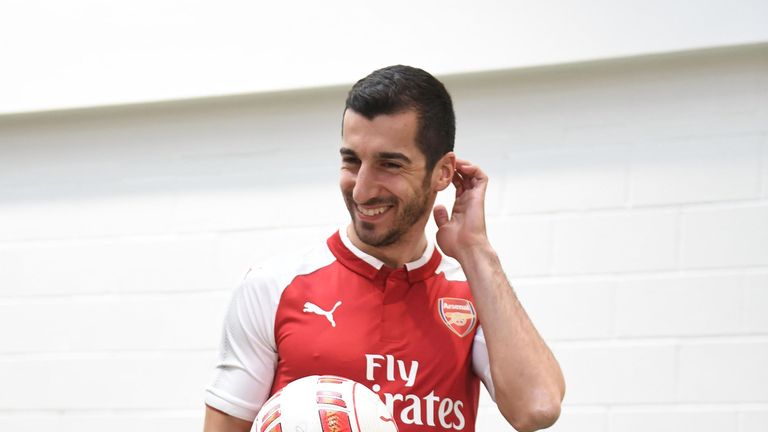 "Overall, I think Mkhitaryan has the qualities to integrate into our game, which is based a lot on movement and technical quality. He has a good team attitude as well and I am confident that it will work.
"He can play in all kinds of positions. On the flanks, through the middle as well. I think he is very versatile and it should help us be efficient going forward.
"He can be very penetrating with his passing and with his runs, and he knows what it is to fight at the top level."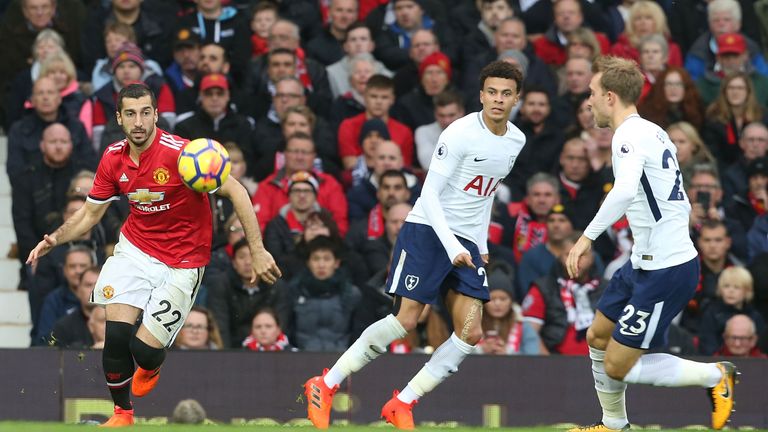 Sanchez has left for United meanwhile and Wenger was reluctant to condemn his former player as money-driven.
"He is 29, going 30," said the Arsenal boss.
"It was maybe his last contract and of course the financial aspect is important.
"He can combine both. I think he goes to a great club and gets a great contract, so you can understand how a professional player can combine both aspects."